Cardi B Wants Tummy Tuck To Remove 'Extra Little Skin' After Birth Of Her Second Child Wave-WATCH VIDEO
Cardi B is reportedly preparing to go under the knife to achieve her ideal body figure after giving birth to her second child - Wave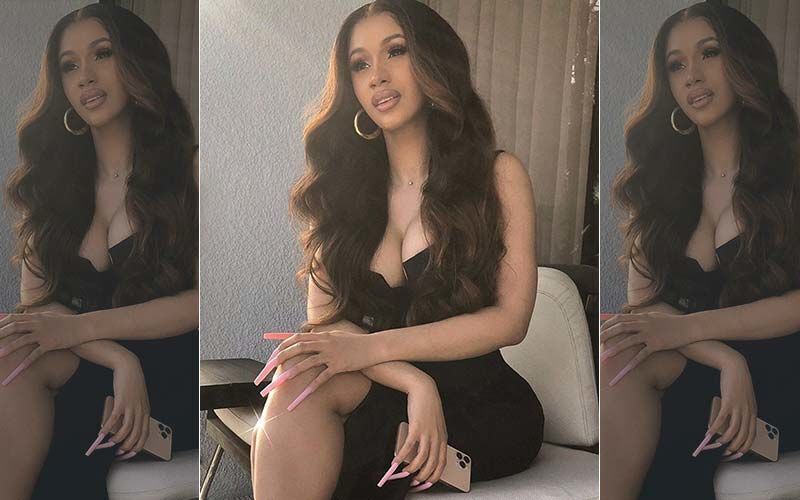 American rapper Cardi B and her husband Offset welcomed their second child, a son, on September 4, 2021. Taking to her social media handle on September 6, 2021, the popular singer and rapper shared that the good news shocked the fans. However, at times pregnancy can be a challenging process for some, owing to the standards set in the music industry.

The 29-year-old singer is reportedly preparing to go under the knife to achieve her ideal body figure, informed Cardi B on June 29. Taking to Instagram Story, the 'Bodak Yellow' rapper let off some steam about her post-baby body, which she said is not 'giving' what she needs.
"This stomach is giving tummy tuck," she said while pointing to her midriff, which was peeking out of a white cropped tee. "Like, it's not bad, but I just don't like this extra little skin," she continued.
Unfortunately, as per the latest HollywoodLife reports, the singer blamed her 9-month-old son Wave, who she shares with husband Offest, for her body not being in tip-top shape. "I am a little heavier than usual, but I don't like it, I want to get rid of it. I think Wavey like … did me wrong."
Additionally, she also had a 3-year-old with offset, Kulture Kiari Cephus, later she also confirmed that she can get her tummy tuck surgery once she releases her new song.
Cardi is known to be a blunt person, and she has also expressed her radical views supporting plastic surgery. Earlier, the singer had breast augmentation and liposuction and stood she even stood up for herself in 2018 against a troll who called her 'lazy' for undergoing the knife.
"I do whatever the f—k I want to do with my body, let me tell you something b—ch. I do whatever the f—k I want," she said on an Instagram Live. "And I don't have — the time of day like you do. My job as an entertainer is a 24-hour job, bro. So no, I don't have time to work out," said Cardi B as quoted by HollywoodLife.
Image Source: Instagram