Cricketer Yuzvendra Chahal's Parents Test Positive For Coronavirus With Severe Symptoms; Wife Dhanashree Confirms Father-In-Law's Hospitalisation
Cricketer Yuzvendra Chahal's parents have tested positive for Coronavirus. The cricketer's wife Dhanashree confirmed the same through social media post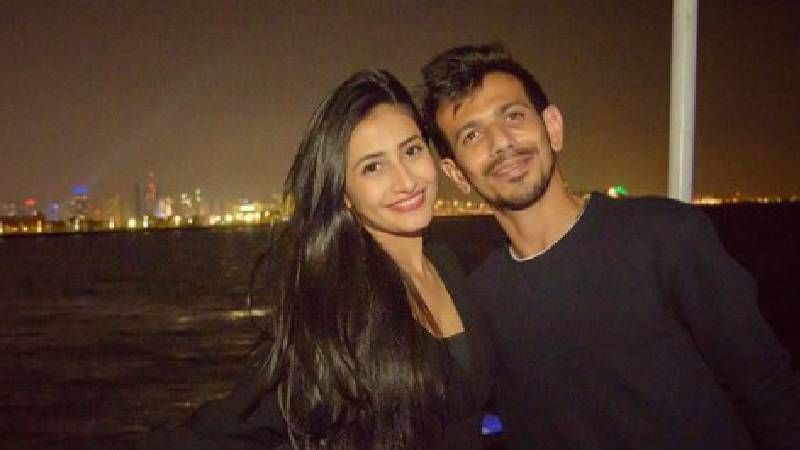 Coronavirus situation went from bad to worse in no time. The second wave proved to be extremely deadly for India. While many have already lost their lives, many are struggling to live. Even celebrities are not spared. Many stars or their families have tested positive for COVID-19 in the recent past. On this note, it has now been revealed that cricketer Yuzvendra Chahal's parents have tested positive and that too with severe symptoms.
It is cricketer's wife Dhanashree who has confirmed the same. On social media, she made a post saying that her father-in-law has been admitted to a hospital. In an emotional note, Dhanashree wrote, "April-May. It's been really tough and emotionally challenging for me. At first, my mother and brother tested positive. I was in the IPL bubble and felt extremely helpless but did monitor them time to time. It's really difficult to stay away from your family. Fortunately, they have recovered. And now my parents in law have tested positive with severe symptoms. My father-in-law is admitted and my mother-in-law is being treated at home. I was at the hospital and I have witnessed the worst. I am taking all the precautions but... Guys please stay at home and take proper care of your family."
Earlier, it was reported that cricketer Mahendra Singh Dhoni's parents have tested positive for Coronavirus. It was his wife Sakshi Dhoni who gave an update on her in-laws' health stating that they were stable and recovering. We wish all of them speedy recovery.