DID YOU KNOW Dhirubhai Ambani's Day Used To Start After Seeing His Granddaughter Isha Ambani's Face, He Never Had His Morning Tea Without Seeing Her?
Dhirubhai Ambani, who created the biggest business empire of Reliance Industries, used to start his day only after seeing the face of his granddaughter Isha Ambani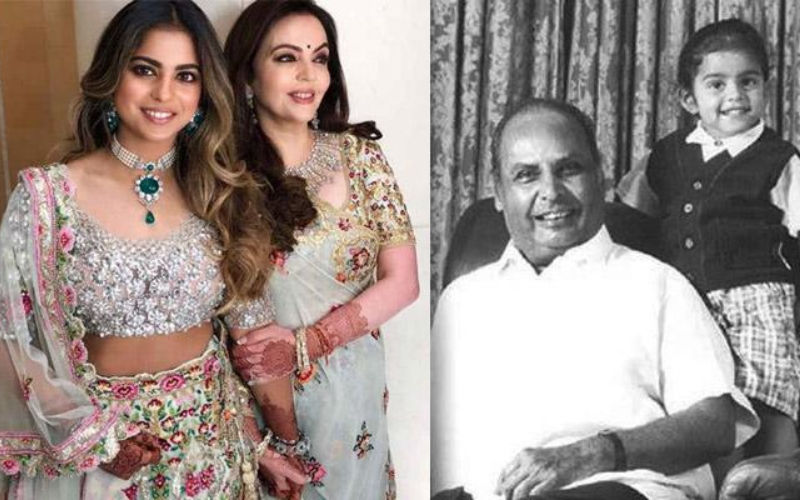 Dhirubhai Ambani, known for founding the biggest business empire of Reliance Industries, needs no introduction. His story of hard work and climbing the Ladder to success inspires millions. Besides being a successful business tycoon, Dhirubhai was also a doting father and loving grandfather. He shared a special bond with his granddaughter Isha Ambani. But did you know Dhirubhai Ambani used to start his day only after seeing the face of Isha?
Yes, you read that right! Dhirubhai's day used to start only after visiting his granddaughter's room and seeing her. This candid revelation was made by his wife Kokilaben Ambani during the pre-wedding function of Isha Ambani. During one of her marriage ceremonies, Kokilaben gushed over Dhirubhai Ambani's love for his granddaughter. She revealed that Dhirubhai Ambani would not drink his morning tea until he saw Isha's face and this routine followed till Isha turned 6 months old. Kokilaben Ambani stated Isha Ambani, the daughter of Mukesh Ambani, and Nita Ambani was the most pampered child of Ambanis and that she was Dhirubhai Ambani's favourite child.
Isha Ambani got married to Ajay and Swati Piramal's son Anand on December 12 in a grand ceremony in Udaipur. The two-day wedding extravaganza was a grand and star-studded affair with the who's who of Bollywood, business, and political personalities in attendance.

Dhirubhai Ambani passed away on 6 July 2002. He was in a coma for more than a week after he suffered a second stroke that paralyzed his right hand. He was honoured posthumously with India's second-highest civilian honor, Padma Vibhushan.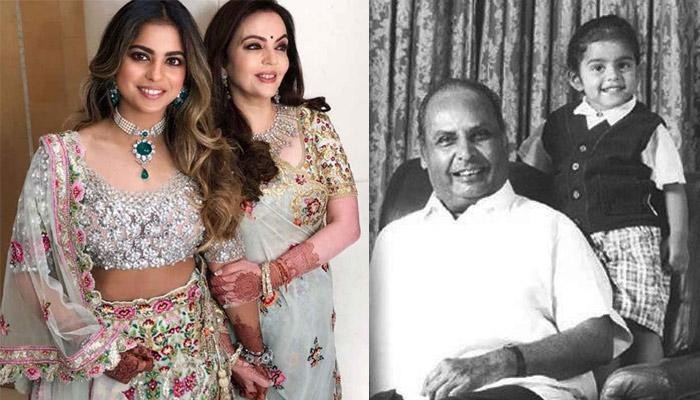 Image source: google