Evergreen beauty Rekha is regarded as one of the most successful and controversial actresses in Hindi cinema. During the initial days of her career, she was known to raise the temperature in movies with her boldness and steamy scenes. Back then, her lovemaking scene with actor Om Puri in the 1997 film 'Aastha: In The Prison Of Spring' became the talk of the town. Both the actors were to enact a sex scene and while doing so they got physical in real.
Shocked right? As per some media reports, the actress had many steamy scenes with Om Puri in the film. In one of the scenes, they were supposed to get intimate on a chair, and in order to make it look more surreal, both the actors become extremely physical in real life. It is being said that while Rekha and Om Puri were filming the sex scene, they got so involved that the chair was about to collapse due to their weight. The duo's sizzling chemistry in the film left everyone shocked then as love-making scenes were not very accepted in the industry in the 90s. ALSO READ:
SHOCKING! DID YOU KNOW Rekha Once Said That She Didn't Deserve A National Award For Umrao Jaan?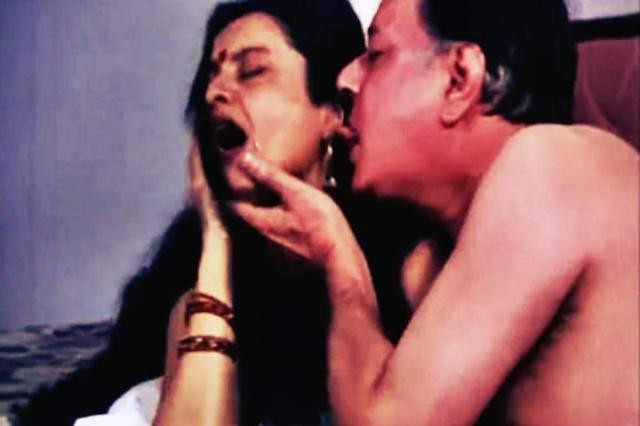 'Aastha: In The Prison Of Spring' was produced and directed by Basu Bhattacharya. The film featured Rekha, Om Puri, Navin Nischol and Daisy Irani in the lead roles. The film saw Om Puri in the role of Rekha's husband and received critical acclaimation as well as commercial success.

To note, Rekha was embroiled in many scandals and controversies. Her affair rumours with Amitabh Bachchan and reports of a rift with Jaya Bachchan are not a secret from anyone.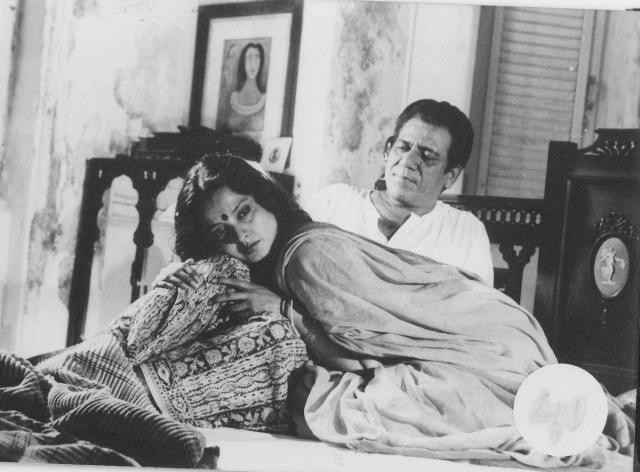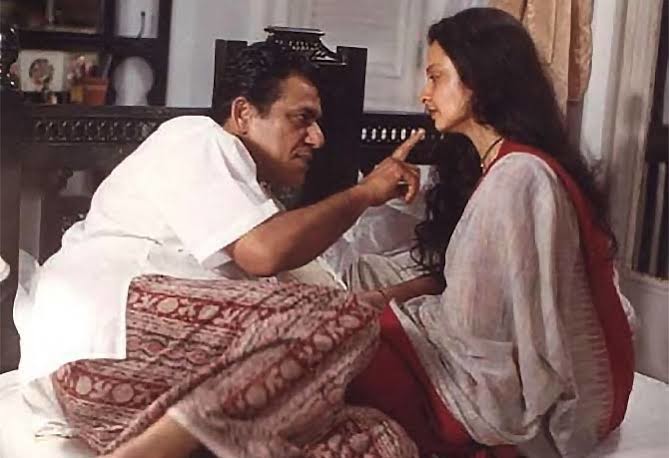 Image source: Google