DID YOU KNOW? Kim Kardashian Wasn't Happy With Her Large Assets! Reveals She Prayed Her 'B**bs Would Stop Growing'-READ BELOW
Kim Kardashian once spoke about how she was not always confident about the way she looked and was upset about how her body was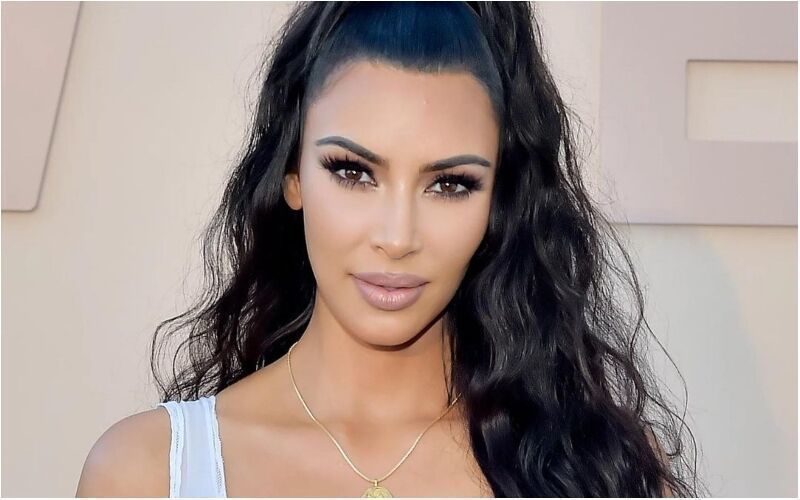 Kim Kardashian has set new beauty standards with her body shape and fashion choices. She has even faced backlash for promoting unrealistic beauty standards. Kim has been candid about the same for a long time now, and she has faced her fair share of troubles and mental setbacks owing to her looks and body.

Speaking about her body image issues in 2014, Kim shared that she would sit in the bath and cry and pray that her bosom would stop burgeoning.
Speaking about her body image issues in an interaction with Elle Magazine, Kim asserted, "When I was 13 my father [Robert Kardashian] wrote me a letter. I was unhappy with my body. I developed really early." She continued, "Every night I would sit in the bath and cry, I prayed my b**bs would stop growing. He told me I had a body not many girls have, that later it would lead to attention from men, but that the most important thing was that I was a wonderful girl and I had to understand my self worth."
She also explained that it took her a long time to embrace her curves. "It's taken me a long time to be happy with my body and for my confidence to grow to what it is today. I grew up when the body to have was the tall, slim, supermodel one, like Cindy Crawford's. No one looked like me. It's good to break the mould and recreate one", Kim Kardashian was quoted as saying by Elle Magazine.
In 2013, Kim had also opted for a nude photoshoot and in an interaction with Elle magazine, she admitted that it didn't happen overnight. "I'm an Armenian girl, I have shape, and it turned out people liked that," said the SKIMS founder.
She at the time added, "That makes me feel good about myself and about other women for being so supportive. I am a confident woman, but I didn't just arrive confident it has built over the years and that is a big part of who I am now."
Kim filed for divorce from Kanye in February 2021, and their divorce finally got settled in November 2022.
Image Source: Instagram