DID YOU KNOW Senior Journalist Ravish Kumar DISOWNED His Parents To Marry His Wife Nayana Dasgupta?
Ravish Kumar stopped contacting his parents after they didn't support his decision to marry his then girlfriend Nayana Dasgupta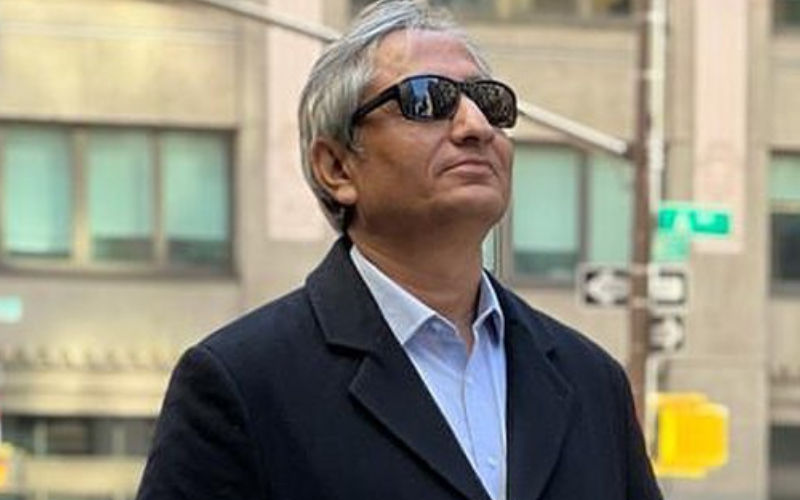 Senior journalist Ravish Kumar is currently making headlines for resigning from his post as Senior Executive Editor of NDTV India. His resignation came as a shock to the audience. The news came in after the founders of the channel, Prannoy Roy and Radhika Roy, resigned from their positions as directors of the news channel. Kumar's journalistic career is truly an inspiration for young and budding journalists.
While his career has been a talking point in the media, the 47-year-old has made sure to hide his family from the public eye. Born on December 5, 1974, in Jitwarpur village in Bihar, Kumar found love with Nayana Dasgupta when they met at a college fest. They instantly formed a connection and eventually fell in love while she was teaching him English.
The couple dated for seven years before tying the knot. Their relationship was met with rejection from their parents. Their religion was one of the main concerns of their family members, with Ravish being a Brahmin and Nayana being a Bengali. However, the couple never let their religion stand in the way of their love. If reports are to be believed, both their parents never agreed to their marriage.
Ravish then proceeded to take an extreme step by breaking all ties with his family so that he could be with his lady love. Reports suggest that his family wasn't present at his wedding. Speaking about the same during an interview with Outlook India, the senior journalist said, "It had its painful processes and good times too. I became a good student in love. They say behind every successful man etc etc... But she has never been behind me. There has been a lot more. Many times I feel I am speaking her thoughts. I get my vision from her. She is a harsh critic. She showed me how to read, how to see. Society, city, its structures--she helped me build the connect."
For the unversed, Ravish and Nayana are blessed with two daughters.