Kim Kardashian Invites Netizens' Wrath As She Gives A Glimpse Into Her 'Haunting And Depressing' LA Mansion: 'Your House Looks Cold Like Your Soul'
Kardashians are known to keep everything grand and Kim Kardashian's house is an embodiment of the same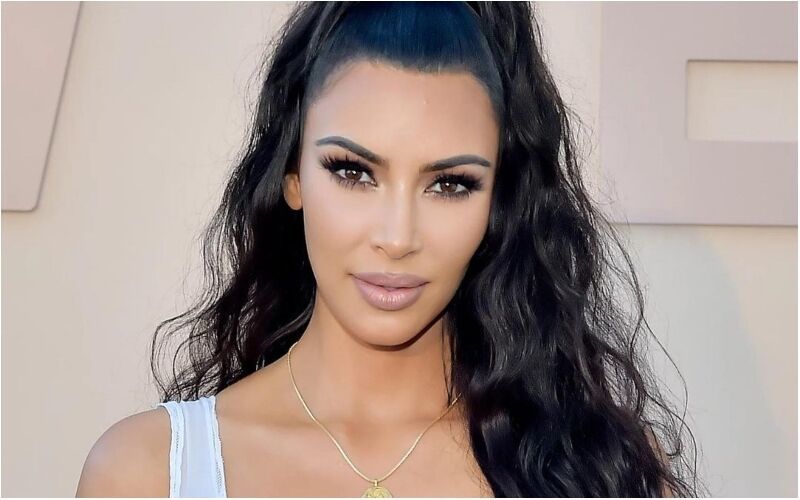 Kim Kardashian is known to own some of the most enviable properties in some prime areas while the reality TV star currently resides in her Hidden Hills mansion in Los Angeles with her four children from her previous marriage with Kanye West.

Kardashians are known to keep everything grand and her house is an embodiment of the same. Previously, the 41-year-old fashionista allowed Vogue a look inside her calming Calabasas compound — which she bought from Kanye West for a whopping $23 million after she filed for divorce in 2021.
The massive house is equipped with two kitchens, two pantries, several freezers, and a huge walk-in refrigerator.
It's evident, Kim likes to flaunt her personal life and the luxuries she boasts about, and she did the same on Tuesday, November 29. The fashion mogul once again gave a glimpse of her LA home and netizens did not seem impressed. Instead of being praised for the decor, she was trolled for the same.
The Kardashians star invited flak for her decorating skills when she posted a list of the "things at home that make me happy" on Instagram. She displayed her bedroom's white and grey marble walls in one image. A gigantic work of art with a blue dot in the centre was captured in a second image on a grey stone wall.
However, it was one particular image - her living room which was furnished with identical chairs and a couch, a throw blanket, and a rug, that could be seen - that caught everyone's attention. To everyone's surprise, the tone of the room was hauntingly similar to that of the furniture with the same hues.
Additionally, she teased the areas of her house that are under construction in two of the pictures by including two stone ottomans and a plan for a room that will be all brown.
Although, Kim and her mansion instantly sparked criticism from her 334 million IG followers.
Several followers criticized her interior design skills after seeing her most recent photo and compared her house to a "prison."
One user wrote, "Honestly those things make me depress af." While another commented, "I felt cold looking at this." A third posted, "Looks like dated minimalist designs from communist Russia… drab, depressing and void." "Glad you didn't show your closet. We all know what's in there. #boycottbalenciaga," said a fourth. "Mental ward decorations...dull and painful to see," posted another. A sixth commented, "Your house looks cold like your soul." "I would feel like I'm sleeping in a morgue in that bedroom," one person chimed in, while another described the setting as "haunting."
Previously, the businesswoman that her daughter, North West, 9, frequently calls the house "ugly."
"Every time I get into some kind of disagreement with my daughter North, she thinks this is a dig to me, and she'll say, 'Your house is so ugly. It's all white. Who lives like this?'" she said on an episode of 'The Ellen DeGeneres Show' last October. "She just thinks it like gets to me," she continued. "And it is kinda mean because I like my house."
Well, it's not just the fans and her followers, but it seems Kim's 9-year-old is also disgusted by her mother's interior choices!
Image Source: Instagram