Ex-Porn Star Mia Khalifa Is Devastated And Reduced To Tears Over Trade Of Her Favourite NBA Star John Wall- WATCH
Ex-porn star Mia Khalifa breaks down in tears as her favourite NBA star John Wall was traded away from Washington Wizards in exchange for Russell Westbrook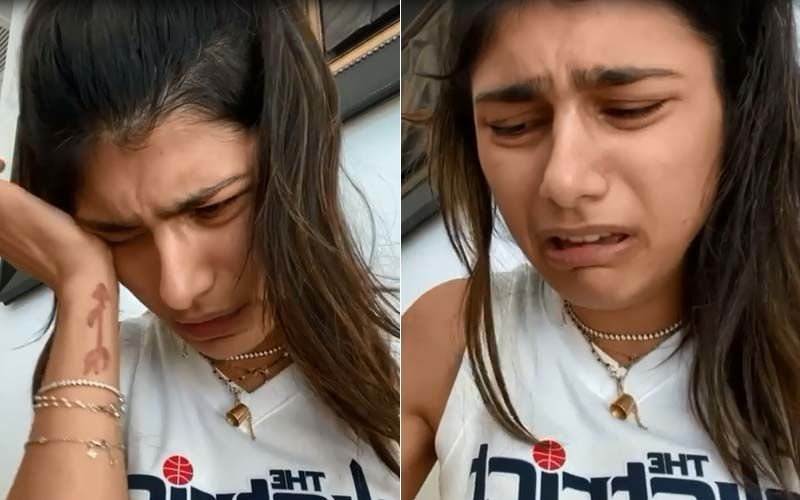 Mia Khalifa was left in tears after her favourite NBA star John Wall was traded away from Washington Wizards in exchange for Russell Westbrook. Mia Khalifa has been a John Wall fan and has been supporting and rooting for the Washington Wizards for quite some time now. Now, as Mia Khalifa had to watch John Wall become a Rocket, she was reduced to tears over the trade. Mia was seen fake crying in a video that she posted on her Instagram account.
Like many others, Mia Khalifa was not happy with the trade and she took to her social media and posted a video of her fake crying. She was seen sobbing and wiping away her tears in the video and she also posted a picture of John Wall. Sharing the video and the snap, she used several heartbreak emojis in her caption. Khalifa then tweeted that after the trade, she may have to switch allegiances.
"It is with great sadness that I announce I am now a Rockets fan?" she tweeted. She shared another TikTok video on her Twitter, and she was seen mimicking John Wall's walk-in as she donned a Wizards jersey with John Wall's name. She ended up in tears once again, and the text on the video read, "Every Wizards fan today." She tweeted that she wasn't taking the news well.
Image Source: Instagram/miakhalifa