Ex-pornstar Mia Khalifa's Latest Tweet Is NSFW, Literally! Her 'My Tits Are Too Nice To Look for Parking' Racy Message Takes Over The Internet-READ BELOW
Mia Khalifa's racy yet humour-filled tweets easily get the traction she needs to spark discussions on the concerned topics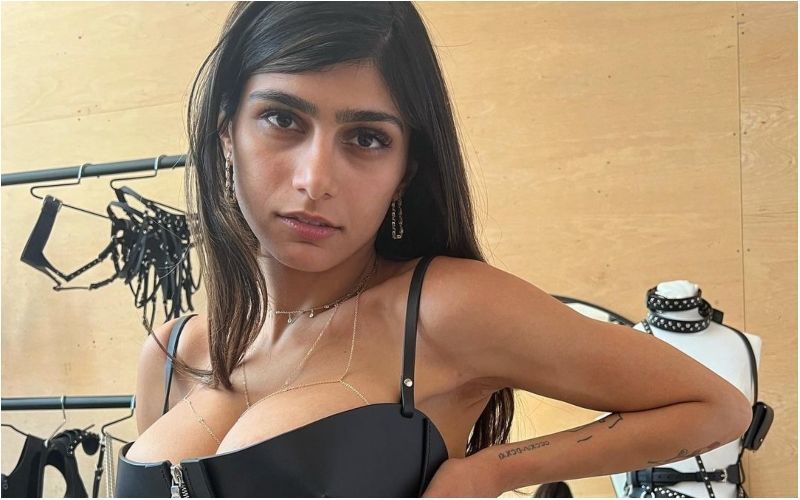 The former pornstar is an avid social media user and she effortlessly wins over the internet with her posts. It's evident, the Pornhub legend is a pro when it comes to Twitter, and her humour-filled tweets are just too engaging.

Her racy yet humour-filled tweets easily get the traction she needs to spark discussions on the concerned topics. Now, her latest tweet is making people laugh as well as leaving them smitten. Its obvious, there are some controversial, troll tweets as well, but people can't stop themselves from having a hearty laugh.
She tweeted, "My tits are too nice to look for parking". Her curvaceous figure is super sexy and the XXX pornhub.com definitely deserves valet every time. Just recently, after tweeting something extremely explicit, Mia set social media users' tongues wagging.
"Just cause you sucked my t***ies doesn't make me your mama," read her most recent tweet.
Recently, Mia shared some of her drool-worthy pictures on the Arcadia magazine cover for the first time and fans cannot help but admire the actress. The adult film star expressed her joy at having her face appear on a magazine cover for the first time.
During her appearance on Emily Ratajkowski's podcast High Lows, Mia Khalifa discussed her experience leaving the sex industry, the effects, and advice for other young people.
At the age of 21 in 2014, Khalifa first attracted attention in the adult film industry. Khalifa shot to stardom as soon as she entered the industry thanks to a contentious hijab-related sex scene she performed.
For the unversed, Mia quit her job only after three months into her profession and distanced herself from pornography, yet her fame persisted.
Image Source: Instagram