Former US President Barack Obama's Daughters Malia And Sasha Are True-Blue Divas; THESE Candid Clicks Are Proof
These beautiful pictures of Barack Obama and Michelle Obama's daughters, Malia and Sasha prove they have grown-up to be two beautiful women!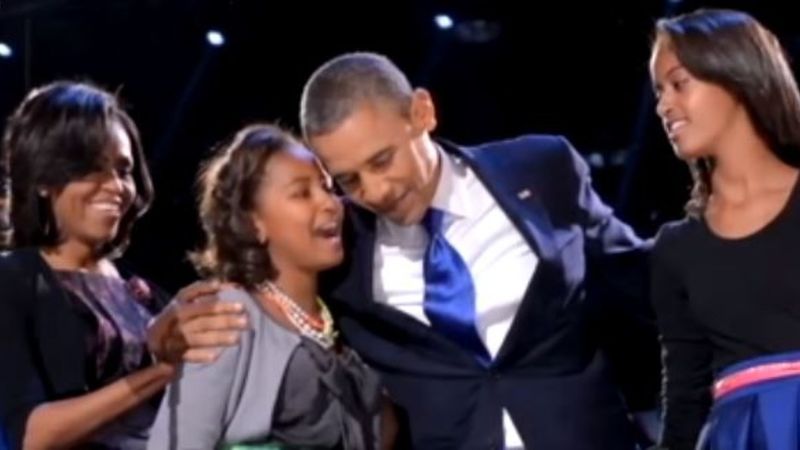 Malia Obama and Sasha Obama – the daughters of former US President Barack Obama – are quite often in the news for some of the other reasons. This piece, however, will give you a rundown of some of their best pictures on the internet and show how these girls, who had spent most of their childhood in the Whitehouse, have grown up to be two beautiful women both inside and out. Be it a 21-year-old Malia's fashion statements or an 18-year-old Sasha's endless swag; it looks like these two have inherited some amazing traits from daddy Obama and mom Michelle.
Starting with Malia, a look through her pictures and you will see how graceful this lady has turned out to be. Right from her sartorial picks to the way she walks and smiles; we just imagined how Michelle was in her younger days. We also noticed how Malia has a thing for loose jackets, as she pairs them up with almost all her outfits. The one where Malia is sporting a baby pink coat is our absolute favourite, not to miss the smile that can brighten up anyone's day.
Coming to Sasha, it looks like the younger one loves to play with style and sizzle. A scroll through her snaps and you will realise how Sasha can pull off anything with utmost style, be it dresses or bikinis or shorts.
Check out their snaps below:
In an earlier conversation with Oprah Winfrey, Michelle opened up on the concerns she shared while seeing her daughters grow. "Every weekend was hard following these little girls around. We had to worry about what parties they were going to, whether there was alcohol, I had to know who the parents were, so every weekend for me was hard. What I tell them is ... that they have to walk their own walk," said the former first lady.
image source: youtube/abcnews