India's Oldest Billionaire And Ex-Chairman Of Mahindra And Mahindra, Keshub Mahindra Passes Away At 99-DETAILS BELOW
Keshub Mahindra was the title holder of India's oldest billionaire, with a net worth of USD 1.2 billion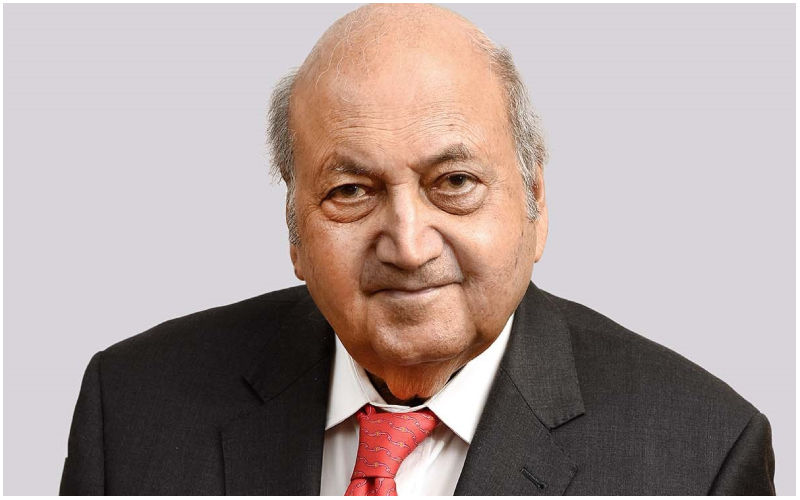 India is home to some of the most talented and richest people, and they have been instrumental in the nation's growth. One such person, Keshub Mahindra, the former chairman of the multinational automotive manufacturing corporation, Mahindra and Mahindra, passed away on April 12, 2023. He was labelled as one of the extraordinary men, who saw the evolution of the Indian auto industry.

Being known for his visionary leadership for more than 5 decades, his contribution to the field of business and philanthropy goes deep.
Keshub Mahindra was the title holder of India's oldest billionaire, with a net worth of USD 1.2 billion. Interestingly, the re-entered the Forbes billionaire list of 2023 just a few days ahead of his demise.
Keshub Mahindra joined his father's utility vehicle manufacturer company in 1947, which later expanded its services into the software, hospitality, and real estate sectors. Having worked for more than 48-years, he announced his retirement in 2012. Following this he passed the baton to nephew, Anand Mahindra.
The industrial world has lost one of the tallest personalities today. Shri Keshub Mahindra had no match; the nicest person I had the privilege of knowing. I always looked forward to mtgs with him and inspired by how he connected business, economics and social matters. Om Shanti.

— Pawan K Goenka (@GoenkaPk) April 12, 2023
Post Keshub Mahindra's demise on April 12, 2023, the former managing director of Mahindra and Mahindra, Pawan K Goenka took to his Twitter and penned his condolences for losing one of the pioneers of the business field.
Keshub Mahindra was an alumnus of Wharton, University of Pennsylvania and under his leadership, the multinational automotive manufacturing corporation, Mahindra and Mahindra has achieved tremendous success over the years, which includes acquiring Punjab Tractors and Gujarat Tractors, South Korean company SsangYong Motor, and many others.
He also played a significant role in forming partnerships with Mitsubishi, International Harvester, British Telecom and others.'
Image Source: Instagram