Jennifer Lopez-Ben Affleck: From Kissing, Holding Hands To Hugs; A Glimpse Into Decades-Long Mushy Romance!
Ben Affleck and Jennifer Lopez met on the sets of their movie, 'Gigli,' in 2001 and by the end of 2002, they were engaged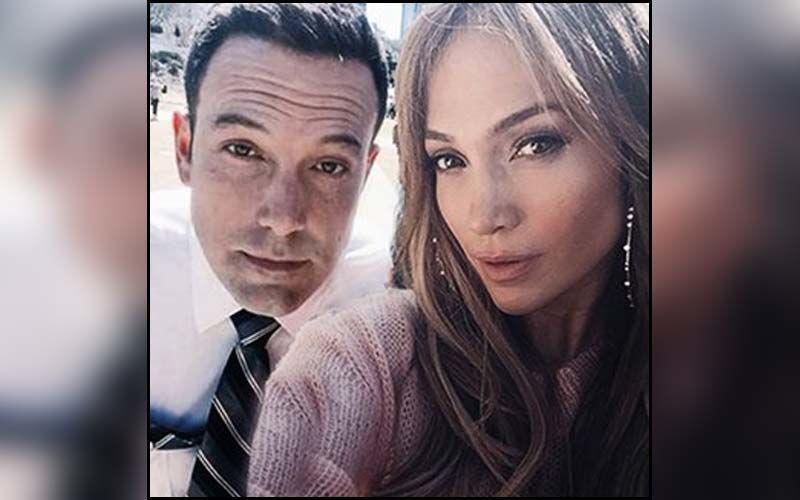 There's no denying Ben Affleck and Jennifer Lopez are Hollywood's cutest and the most talked about couples in the industry. With a romance spanning over two decades, they have managed to rekindle their love time and time again.

The couple met on the set of their movie, 'Gigli,' in 2001 and by the end of 2002, they were engaged. Well, that was certainly a quick decision, but who are we to judge the much-in-love couple. While they were set to wed in September 2003, they called the nuptials off just days ahead of time, claiming that excessive media attention was to blame. However, they ended the relationship in January 2004, before ever tying the knot, reported HollywoodLife.
The roaring romance came crashing down as they went their separate ways, although they had nothing but nice things to say about one another in the years that followed.
Lopez had two kids with Marc Anthony, while he had three with Jennifer Garner.
In April 2021, Jennifer ended her engagement to Alex Rodriguez, and it wasn't long before she was spotted out with Ben once again. Seventeen years after they were last together, they quickly rekindled their relationship and got serious fast.
Interestingly, during both times they've been together, Jennifer and Ben have not been shy about PDA.
The two are often seen getting cosy in public places and one of the occasions was during the Los Angeles Lakers vs. Boston Celtics game at Staples Center in Los Angeles on December 7, 2021.
The two have never been shy to show their love and affection for each other and these pictures scream nothing but love. The couple was even seen sharing a romantic embrace outside of Wolfgang Puck's Spago on November 27. They were even seen sharing a kiss at the premiere of 'The Last Duel' at Rose Theater at Jazz at Lincoln Center.
Well, irrespective of their on-off relationship, Ben Affleck and Jennifer Lopez are one of the best couples in Hollywood.
Image Source: Instagram