Jennifer Lopez Strips Down For NUDE Photoshoot On Her 53rd Birthday; Fan Says 'OMG Jen You Blessed Whole Internet'!
Jennifer Lopez is expanding her business empire with the launch of JLo Body by JLo Beauty and she is celebrating with a campaign featuring a photo of her in the nude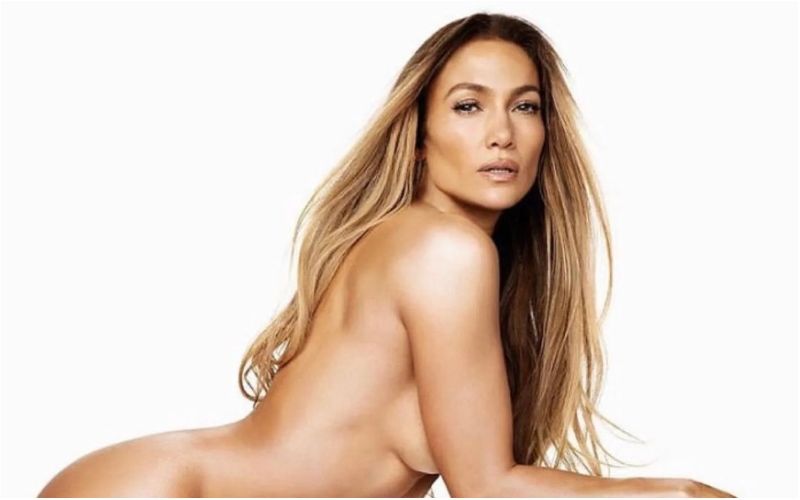 Jennifer Lopez has once again raised temperatures on social media as the diva turned 53 on Sunday. The singer marked her birthday with a nude photoshoot and fans cannot be asking for more. The eye-popping photoshoot left the fans and users dumbfounded and some opined that social media just keeps getting better!

But, the nude photoshoot wasn't just about her birthday, interestingly, the glamorous diva had big news to share. Yes, you read that right! There's a lot more than just nude pictures for fans.
JLo, just a week after her surprise Las Vegas wedding with Ben Affleck, is expanding her business empire with the launch of JLo Body by JLo Beauty, and she is celebrating with a campaign featuring a photo of her in the nude, as well as a shot focused on one of her busty assets.
Jennifer Lopez took to Instagram and shared a video in which she can be seen applying a lotion to her body as she posed for the launch of her new fashion/cosmetic line JLo Body.
"We give all this care and attention to the skin on our face, but we sometimes neglect the body. It was important to me to create a skincare routine for the body to address its specific and unique needs, and we started with the booty," a post on her Instagram read.
She continued, "Today's my birthday and I am gifting YOU with a special drop of #JLoBody FIRM + FLAUNT Targeted Booty Balm. Head over to JLoBeauty.com to shop the video for some seriously sexy science for your best assets! #JLoBeauty."
Well, considering the hot photoshoot, fans couldn't stop feasting their eyes on a nude JLo teasing them by covering her assets. Reacting to the clip, a fan wrote, "Perfection… a 21st century event #jlo #jlobeauty #queen." Another person commented, "That's how looks 53. HBD Diva." An Instagram user said, "The most beautiful woman in the world." A comment read, "So beautiful." "Yaaas queen!! Happy Birthday my sweetheart," wished a fan.
A fan said, "The most beautiful and sexy woman in the world. Perfection." Another person said, "That's so amazing omggggg. I want it please, so special. I love it. Happy birthday @jlo. Love you so much! You are the best and the real Beauty Queen ever!!!" A comment read, "Omg so hot. That's the be gift." "OMG Jen you blessed the whole internet," said another fan.
Clearly, fans were in awe of JLo and they couldn't stop admiring her beauty.
In a recent interaction with PEOPLE Magazine, Jennifer Lopez said that this product is something she has been thinking about her 'whole life' and having grown up watching her mother's struggle with cellulite and feeling frustrated by the lack of solutions. "I remember her wishing that there was some magic formula that was just going to make it disappear," she says. "And the truth is, we know that doesn't exist."
"We already have some amazing products targeting tightening and firming for the face, so a product for the body that addressed those same issues was a natural next step for us," Lopez told PEOPLE ahead of the line's debut. She continued, "It was also the body part that our consumers wanted a targeted treatment for, and they couldn't find it on the market."
Jennifer Lopez is celebrating her first birthday after she recently became Mrs. Affleck after her surprise wedding with Ben Affleck in Las Vegas. Last week, Jennifer revealed in her On the JLo newsletter that she and Ben got married at A Little White Chapel.
Image Source: Instagram/multiverseofmommmy