Justin Bieber Takes Sly Dig At Selena Gomez With His Birthday Note For Guests Amid Hailey Bieber Drama? Says, 'Thankful That I Didn't End Up With That'
Selena Gomez and Hailey Bieber were decorating the headlines after the latter allegedly threw shade at the singer and she had to really face the wrath of her actions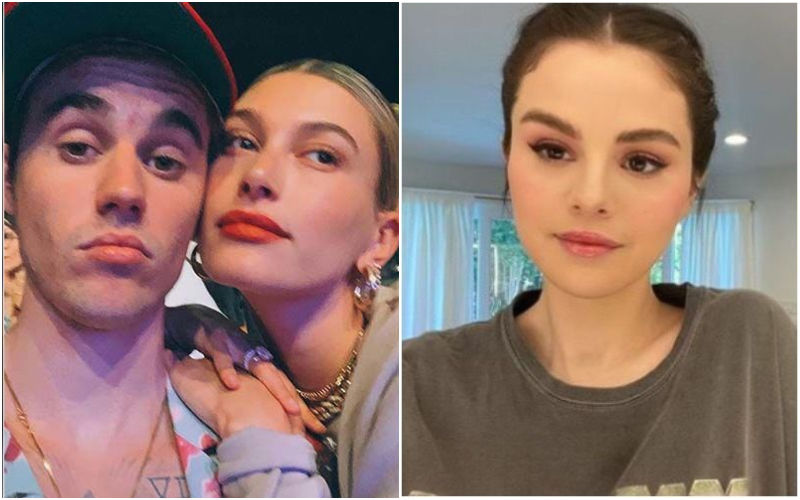 Justin Bieber celebrated his 29th birthday on March 1, however, it was a souvenir for the guests at his event that has become the talk of the town. The gift had a short and special message written on it and netizens are amused and wondered if the message was hinting at Selena Gomez.

It's no secret, Sel and Justin were in an on-and-off relationship and it lasted for 8-long-years before they finally called it quits in 2018. After which Justin went on to marry Hailey Bieber leaving the fans heartbroken.
Recently, Selena and Hailey were also decorating the headlines after the latter allegedly threw shade at Sel and she had to really face the wrath of her actions.
Now, amid all the drama, Justin's bizarre gift with a cryptic message netizens has left the netizens wondering and many have reacted to Justin's birthday souvenir that he has given to guests and hinted that he is still he is thinking about Selena.
At Justin Bieber's 29th birthday party, he gifted a souvenir to attendees bearing the words:

"I'm so grateful that I didn't end up with what I thought I wanted." pic.twitter.com/FFdtLwWyN3

— Pop Tingz (@ThePopTingz) March 5, 2023
The message on the souvenir read, "I am so grateful that I didn't end up with that what I thought I wanted."
Shortly after the post surfaced on the internet, netizens were quick to react and a few speculated that it hinted towards Selena. One of the users wrote, " He dissing Selena lmao." Another was quick to react and wrote, "He is still thinking about Selena."
A few others pointed out, "So he admits he ended up with what he didn't want"; "He is hurting"; "So you did want Selena but got stuck with sloppy seconds… then you realize you are also sloppy seconds"; "He is still obsessed with Selena like let her go."
Image Source: Instagram