Anupamaa SPOILER ALERT: Vanraj Belittles Anuj After Maya Confesses Her Love For The Latter
The drama quotient in Anupamaa will be increasing another fold, as Vanraj will belittle Anuj in front of Anu after Kavya exposes Maya's true intentions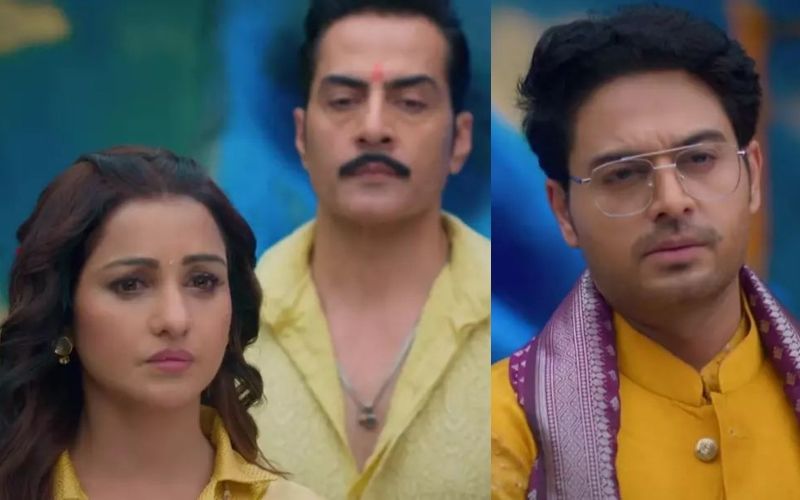 Anupamaa is currently one of the most loved serials on Indian television. The Rupali Ganguly and Gaurav Khanna starrer has kept the audience's interest with the unexpected twists and turns in their storyline. Taking the drama up a notch, the makers will be creating havoc in the marital life of Anu-Anuj.

He will tell Anupamaa that all men are the same as they make mistakes. Vanraj will try to instigate Anu against Anuj by reminding her of what he did with Kavya. He will be seen saying that all men are the same and the Anuj too proved that he isn't different from other men. He will further question Anuj and tell him to prove his innocence. Anu and Anuj will come together and express how they are against the idea and she knows her husband and fully supports him.
ALSO READ: Anupamaa SPOILER ALERT: Love Brews Between Anuj And Maya After He Rescues Her From Goons
If reports are to be believed, Maya's ex Sampat will join hands with Anu to expose Maya. The makers will also be planning to reveal who Choti Anu's real father is. Well, one thing is for sure, the makers have planned a roller-coaster of drama for the audience in the upcoming days.