Anupamaa SPOILER ALERT: Anu-Anuj To Spend Romantic Quality Time Together; Maya Gets Jealous
The makers of Anupamaa will be bringing a heavy dose of drama as Maya will be seen confessing her feelings about Anuj to Kavya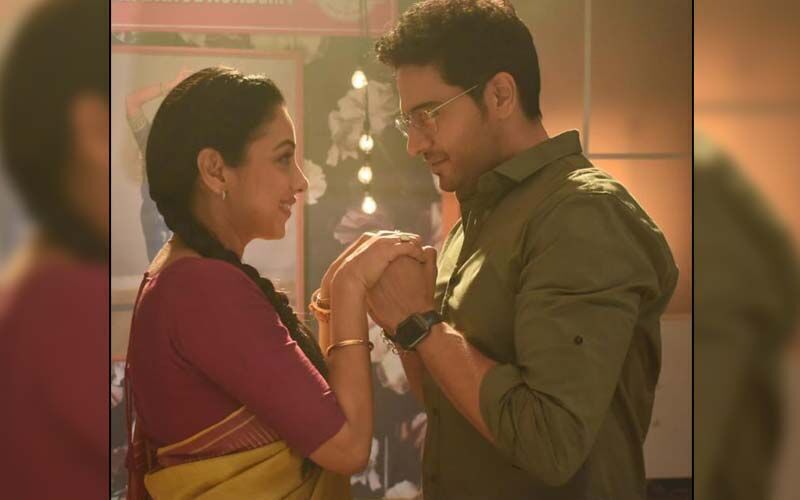 Anupamaa is currently one of the most loved serials on Indian television. The Rupali Ganguly and Gaurav Khanna starrer has kept the audience's interest with the unexpected twists and turns in their storyline. Taking the drama up a notch, the makers have been creating havoc in the marital life of Anu-Anuj. If reports are to be believed Maya (played by Chhavi Panday) will be confessing her feelings towards Auj.
After spending a few days apart, as Anu was busy taking care of the Shah family after Paritosh suffers from a paralytic attack, the lead couple will be seen spending some much needed romantic time together. According to Bollywood life, Anuj and Anupamaa will be seen romancing on the song Baahon Ke Darmiyaan for the movie Khamoshi. MaAn fans are in for a treat as their favourite couple will be getting some much-needed alone time. However, Maya will get miffed seeing them.
ALSO READ: Anupamaa SPOILER ALERT: Love Brews Between Anuj And Maya After He Rescues Her From Goons
In the upcoming episodes, it will be seen that Maya will come clean about her feelings for Anuj, to Kavya. She will tell her that she is madly in love with Anuj and cannot control her feelings anymore. During a family function, Kavya will side with Anupamaa and reveal Maya's true intentions before everyone, as she remembers the pain of Vanraj going after Mukku. Shocked at the revelation, Anupamaa will be seen chastising Maya for her actions.
ALSO READ: Anupamaa SPOILER ALERT: Maya And Anuj's KISSING Video Goes Viral! Kavya Get's Close To Her Ex-Husband Again?
If reports are to be believed, Maya's ex Sampat will join hands with Anu to expose Maya. The makers will also be planning to reveal who Choti Anu's real father is.
Well, one thing is for sure, the makers have planned a roller-coaster of drama for the audience in the upcoming days.
Image Source: Instagram