Kamala Harris Shows Off Her Historic Desk At White House Crafted Out Of Wood From USS Constitution; Fans Find It 'Fitting For The Glass Shattering VP'
Fans are impressed after finding out the history behind US Vice President Kamala Harris' desk at the White House! Read on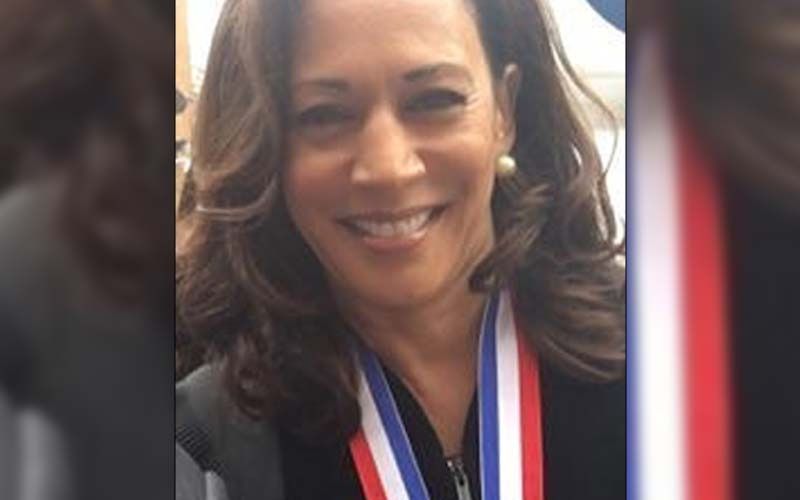 Kamala Harris created history as she became the first woman as well as the first woman of colour to hold the second-highest office in the US, by being elected as the Vice President in the US Elections 2020. She has a massive following on social media, and her fans recently got to know about the historic significance behind her desk at the White House. Fans were mighty impressed and thought it was absolutely fitting once they found out that Kamala Harris' desk at White House was crafted out of wood from the historic USS Constitution warship.
Kamala Harris shared a few pictures showing off her desk at the White House, and her fans were all praise and approved of the significance and meaning behind the desk. In a tweet made a few days ago, Kamala Harris had tweeted, "For all you history buffs: the desk in my West Wing office was constructed by the @USNavy out of reclaimed materials from the USS Constitution warship. On this day in 1794, President George Washington signed the Naval Act which authorized construction of the USS Constitution."
According to Military.com, the desk was made by the US Navy Seabees and it was delivered to the White House in February. The desk was reportedly created using wood, copper and nails taken off the USS Constitution, the world's oldest commissioned naval vessel which is still afloat.
For all you history buffs: the desk in my West Wing office was constructed by the @USNavy out of reclaimed materials from the USS Constitution warship. On this day in 1794, President George Washington signed the Naval Act which authorized construction of the USS Constitution. pic.twitter.com/bUGEHBVDRo

— Vice President Kamala Harris (@VP) March 27, 2021
Kamala gets her own 'Resolute' desk built by the Navy with reclaimed wood from the USS Constitution and a piece of metal from the USS Arizona that sank in Pearl Harbor https://t.co/gftyvIajYF

— Jack Posobiec (@JackPosobiec) April 6, 2021
What an honor to be able to work for the people on a desk made from a US Ship! @VP https://t.co/hdezJqE4oq

— Elly Taylor (@EllyannTaylor) April 5, 2021
Love the history behind this desk - fitting for the occasion and the glass ceiling shattering VP. https://t.co/OjrQpi6CtZ

— Elizabeth Wharton (@LawyerLiz) April 6, 2021
Image Source: Instagram/Kamala Harris