Kim Kardashian Secretly Forced To Change Holiday Destination; Kanye West Plans On Gatecrashing Ex-Wife's Vacation With Girlfriend Julia Fox?
Kim Kardashian was originally planning to go for a vacation with her flame Pete in the Dominican Republic, however, there seems to be a change in plan.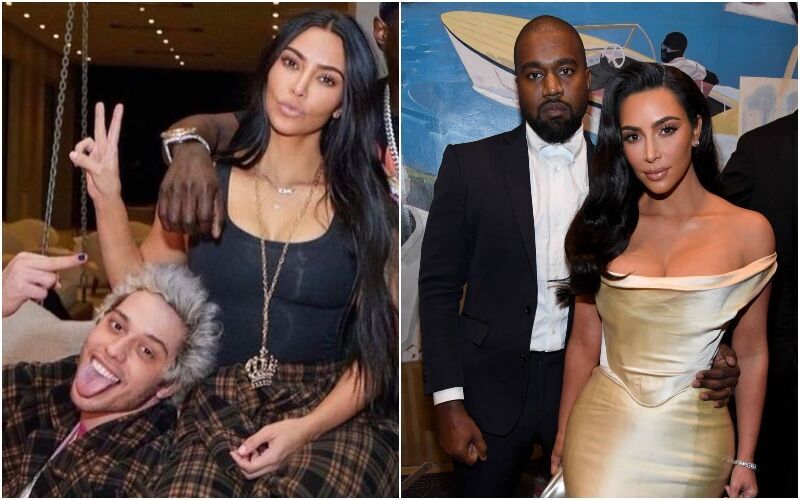 Kanye West aka Ye was recently seen flying to Miami after it is being speculated that Kim Kardashian would also be present there. Pete Davidson, Kim Kardashian's new boyfriend, hosted a show in Miami with Miley Cyrus. This was possibly the reason why West flew to Miami in the first place. Meanwhile, Kim stayed back with her kids in California.

Now, the buzz is that the SKIMS founder was originally planning to go for a vacation with her flame Pete in the Dominican Republic. However, West seems to have caught on to the news and started talking about visiting the same destination. So Kim decided to change her plans last minute, and go to the Bahamas instead.
Apart from planing to crash her vacations, Kim is also pretty bummed over the fact that her former husband bought a house right across the street from her mansion in Hidden Hills.
She was also equally upset about West's sudden plans of an impromptu show in Miami right after she made plans to spend New Year with Davidson at his Miami show.
By now, fans and media have already speculated that West is still relentlessly pursuing Kim, even though he is publicly romancing his new girlfriend Julia Fox. Well, the rumours are West is just using new girlfriend Fox to get under Kim's skin. Many have also speculated that he has been trying to make Kim Kardashian jealous by his romance with Fox.
Meanwhile, fans have also speculated that West's new relationship is just the rapper's impulsive reaction to Kim Kardashian's new relationship with Pete Davidson. Some have even said that is all just a cry for attention after West's public breakdown saying he wants his family back. Especially since he ended up finding his rebound girl Julia Fox in the next few weeks.

Image Source: Instagram/kimkardashian/revista_estilo