Kusha Kapila-Zorawar Ahluwalia DIVORCE: Influencer Agreeing To Karan Johar's 'Sexual Infidelity' Comment Goes VIRAL, Amidst Separation From Hubby
Hours after Kusha Kapila announced her separation from husband Zorawar Ahluwalia, an old video of her agreeing to Karan Johar's 'sexual infidelity is not infidelity' statement has resurfaced the internet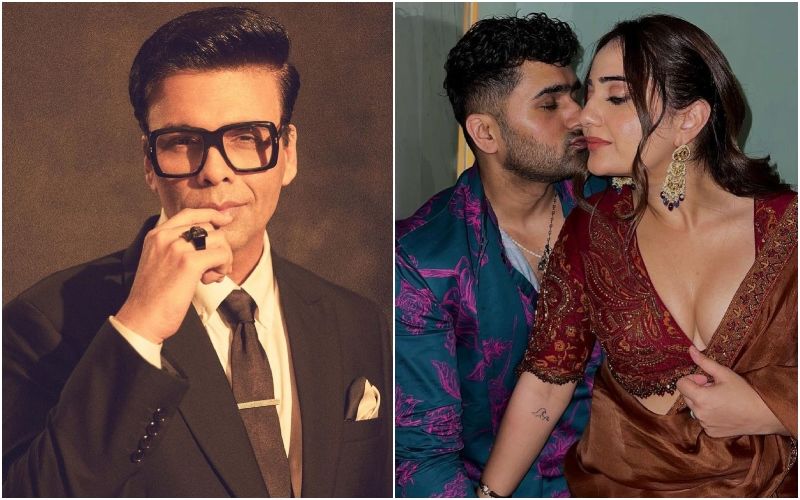 The internet was in for a shock when social media influencers Kusha Kapila and Zorawar Singh Ahluwalia took to their official handles to release a joint statement regarding their separation. Having been together for over a decade and married for nearly six years, the couple's followers were left heart broken on the news. Hours after the couple announced their divorce, an old video of Kusha has resurfaced on the internet.
He claimed that is very good at imparting relationship advice, revealing that his first advice would be to break up. Karan goes on to say, "And remember sexual infidelity is not infidelity," to which the influencer says, "I believe that." Well, it is safe to say that amid the divorce announcement, the video has left the netizens cringing. They have even bashed her for believing his words. One netizen even said, "Zor hates him probably."
ALSO READ: Karan Johar Gets BRUTALLY TROLLED, As He States 'Sexual Infidelity Is Not Infidelity'; Netizens Say, 'Such A Wannabe Man, Embarrassing'
Having tied the knot in 2017, the estranged couple had become a household name because of the funny and relatable banters on social media during the pandemic. For the unversed, rumours about trouble in their marriage had been doing rounds on social media for quite some time now, especially since the content creators stopped uploading videos that had both of them. On the personal front, Kusha recently moved to Mumbai for career opportunities, while Zorawar still lives in Gurugram.