Louis Vuitton Designer, Virgil Abloh Passes Away at 41 After His Battle With Cancer
Virgil Abloh was diagnosed with cardiac angiosarcoma, a rare form of cancer in 2019.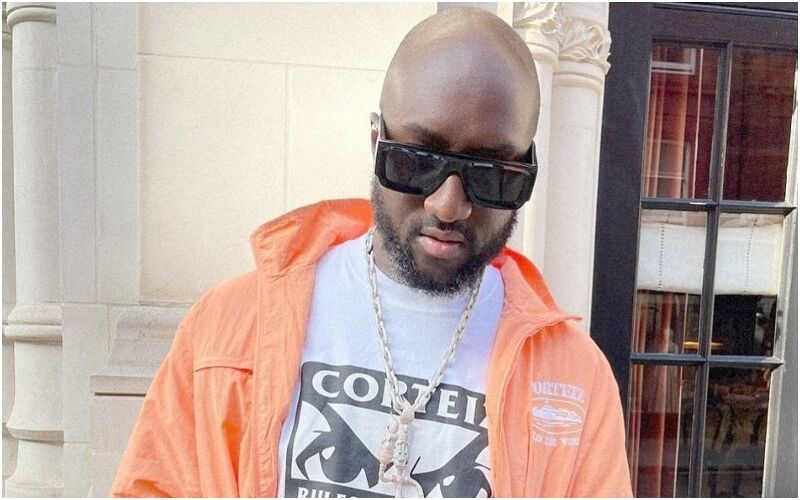 Ace fashion designer Virgil Abloh, the artistic director of Louis Vuitton's menswear collection, passed away on Sunday, November 28 after battling cancer, announced the fashion and luxury house's French owners LVMH.

The shocking development comes after the top US fashion designer was diagnosed with cardiac angiosarcoma, a rare form of cancer in 2019.
Abloh the director of Louis Vuitton's menswear collection and Off-White founder is survived by his wife Shannon Abloh, children Lowe Abloh and Grey Abloh, sister Edwina Abloh, and parents Nee and Eunice Abloh.
Abloh, the first black American creative director of a top French fashion house, brought streetwear such as hoodies and sneakers to the catwalk.
He scaled great heights in the fashion world and his untimely death at the peak of his career sent shockwaves across the world. The late designr received tributes from rival design houses but also actors and sportspeople for a man seen as a deeply humane visionary.
"We are all shocked by this terrible news. Virgil was not only a genius designer, a visionary, but also a man with a beautiful soul and great wisdom," LVMH chief executive Bernard Arnault said in a statement.
"The LVMH family joins me in this moment of great sorrow and we are all thinking of his loved ones after the passing of their husband, their father, their brother or their friend," he added in the statement posted on LVMH's Twitter account.
Meanwhile, the Rival Italian luxury fashion house Gucci hailed Abloh as an "immense inspiration to us all both as a designer and as a person.
"He will be deeply missed though his vision will live on through the trails that he blazed throughout his career," Gucci added on its Twitter account.
The group said he had been "battling privately" cancer for several years.
Image Source: Instagram/virgilabloh