Maharashtra Cyber Cell Slams Those Circulating Deceased Sushant Singh Rajput's Suicide Pics; Calls It Disturbing, Warns All Of Legal Action
Maharashtra Cyber Cell has warned all those sharing pictures of deceased Sushant Singh Rajput on social media. Has called it disturbing and in bad taste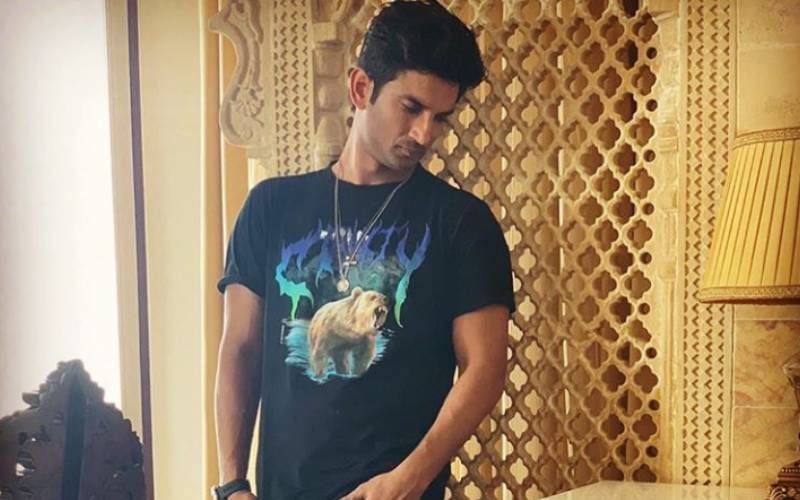 This afternoon, a shock wave hit Bollywood as the news of Sushant Singh Rajput's demise made it to the headlines. The actor died by suicide as he hanged himself in his apartment in Bandra, Mumbai. No one expected this, and all the celebrities are in a state of shock. Sushant appeared in many hit films and was best known for the portrayal of cricketer Mahendra Singh Dhoni in his biopic MS Dhoni: The Untold Story. With the news of his demise, pictures of Sushant Singh Rajput post his demise also circulated over social media. Now, Maharashtra Cyber has taken a stand against it.
This comes after Sajid Nadiadwala's request to the Home Ministry to take necessary measures to stop the circulation of said images. The producer also sent a letter requesting the same. Soon after the letter was sent, the authorities took prompt action and the Maharashtra Police's cyber department issued a warning to people to refrain from circulating pictures of the deceased actor's mortal remains. Terming it as a 'disturbing trend', the Police on their official handle, warned that legal action will be taken against people sharing these pictures.

The Twitter handle of Maharashtra Cyber has called the trend of sharing the picture of the deceased disgusting and in bad taste. It has also warned all those sharing pictures of legal action. The tweet read, "A disturbing trend has been observed on Social Media platforms by Maharashtra Cyber that pictures of deceased actor Shri. Sushant Singh Rajput are being circulated, which are disturbing and in bad taste."
The next tweet read, "It is emphasised that circulation of such pictures is against legal guidelines and court directions, and are liable to invite legal action." In the third tweet, Maharashtra Cyber has demanded everyone to delete the images immediately, or else, there will be a legal action.
A disturbing trend has been observed on Social Media platforms by Maharashtra Cyber that pictures of deceased actor Shri. Sushant Singh Rajput are being circulated, which are disturbing and in bad taste. (1/n)

— Maharashtra Cyber (@MahaCyber1) June 14, 2020
It is emphasised that circulation of such pictures is against legal guidelines and court directions, and are liable to invite legal action. ⁰(2/n)

— Maharashtra Cyber (@MahaCyber1) June 14, 2020
Maharashtra Cyber exhorts and directs all netizens to refrain from circulating the aforesaid pictures. The pictures already circulated should be deleted henceforth. (3/n)

— Maharashtra Cyber (@MahaCyber1) June 14, 2020
Image Source: Instagram/sushantsinghrajput