MasterChef India 7 Is BIG FAILURE? Viewers Say New Season Is The 'WORST'; Here Are 5 Reasons The Show Has Received Backlash-READ BELOW
MasterChef India Season 7 is being judged by renowned chefs Vikas Khanna, Ranveer Brar and Garima Arora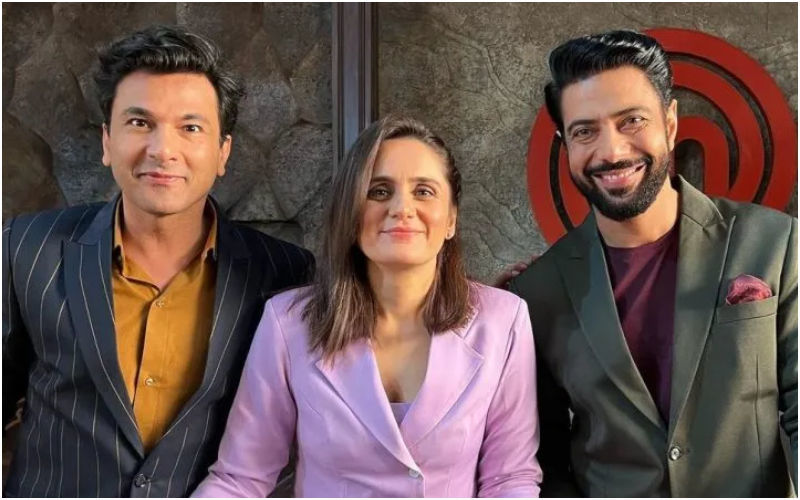 MasterChef India has been ruling television sets for quite a while now. While it is touted to be one of the most loved and entertaining cooking shows, makers are back with the seventh season, however, things do not seem to be going as planned and the show has hit a rock bottom. The makers have left no stone unturned to make it a great success.

The show has had a long legacy of giving a platform to home cooks and is usually a very beloved show, however, this time, the show has been facing a lot of backlash and some even termed it as the
While the show has had a long legacy of giving a platform to home cooks and is 'worst season ever' on social media.
Here's a list of reasons why the viewers have shown their disinterest in the season:
Bias Behavior
The judges are known to be biased this season and would be reportedly seen favouring certain contestants even after they have just presented simple dishes, especially towards Aruna Vijay.
Excessive Product Placement
Viewers have expressed their dissatisfaction as the show has too much of product placement at odd times and audiences seem very bothered by it.
Boring Tasks
Apart from the excessive product placement, the new season will be premiered on a new channel and it was supposed to bring in excitement, but the viewers believe the tasks to be very boring like there is no real excitement or fines to the tasks.
Constant Bickering Between Contestants
While the previous seasons were known for the camaraderie of the contestants and the mutual respect that is applied, but viewers feel that the contestants are only talking about other contestants.
No Chemistry Between Judges
The latest season is being judged by renowned chefs Vikas Khanna, Ranveer Brar and Garima Arora. The show has many versions worldwide, including an Australian version, a UK version, and an Asian version.
Image Source: Instagram