Matrix 4: Priyanka Chopra Jonas Shares An Update On Her Upcoming Film; Says 'Almost Time To Take That Pill'
The trailer of Matrix 4 to be unveiled on 9th September i.e. tomorrow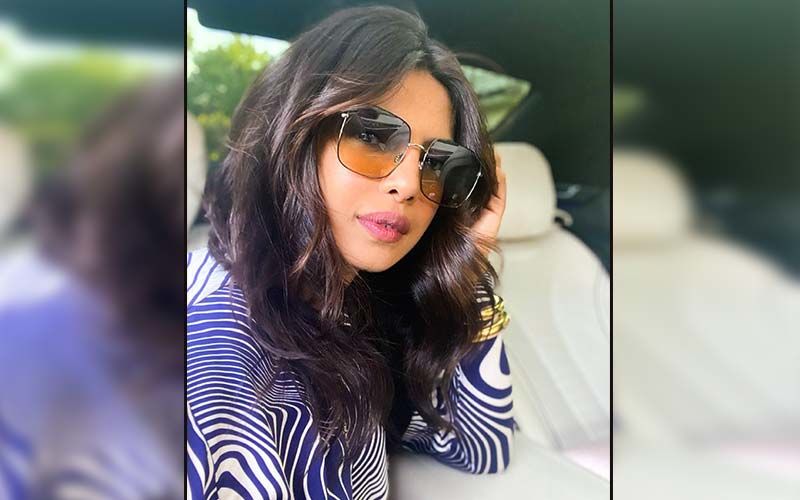 The makers of the Matrix series have shared an important update recently. The trailer release of Matrix 4 has been done in the most unconventional manner. Yes! Priyanka Chopra Jonas, who is part of the Keanu Reeves-starrer Matrix series, has shared the update on the fourth chapter, The Matrix Resurrection.
Taking to her social media handle, Priyanka Chopra Jonas announced that the trailer of the film is going to come out on 9th September. Along with that, the actress shared a poster of sorts. In the caption, the viewers are offered to choose between two pills through an interactive link. Priyanka Chopra wrote, "And it's almost time to take that pill! Trailer Thursday at 6AM PT (6:30pm IST)," Alongside, she shared a link so that the viewers could be a part of the "Matrix experience". We are coming to the experience in the later part.
There are two coloured pills- red and blue that have been displayed on the screen after opening the link. Like the concept of the film, clicking on different pills redirects the viewers to different 'realities'.
The red pill leads to some footage from the film which is directed by Yahya Abdul-Mateen II's voiceover. He says, "This is the moment for you to show us what is real but that couldn't be further from the truth. Could be this is the first day of the rest of your life but if you want it, you gotta fight for it."
Similarly, the blue pill plays the voiceover by Neil Patrick Harris saying "Do you remember how you got here? You've lost your capacity to discern reality from fiction. What's real is here. And now, anything else is just your mind playing tricks on you. It becomes a problem when fantasies endanger us. We don't want anyone to get hurt. Do we?"


Image source: Instagram/priyankachopra