Meghan Markle Complained To ITV Over Piers Morgan's Comments; Was Worried They Could Affect People Dealing With Mental Health Problems: REPORTS
Meghan Markle reportedly complained to ITV about Piers Morgan's comments. It was announced on Tuesday by ITV that Piers Morgan was stepping down as the anchor of 'Good Morning Britain'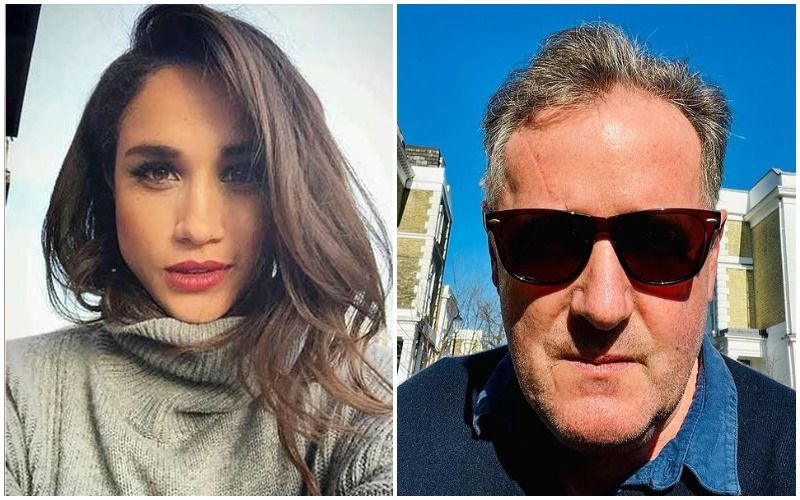 It was announced on Tuesday by ITV that British television host Piers Morgan was stepping down as the anchor of 'Good Morning Britain' after six years. He had grabbed the headlines after he had said that he didn't believe a word of what Meghan Markle said in her interview with Oprah Winfrey. Meghan had opened up about having had suicidal thoughts while she was pregnant with son Archie. On Tuesday, Piers Morgan was seen storming off the sets during the live telecast of Good Morning Britain after he was criticized during a discussion by weatherman Alex Beresford.
Now, it is being reported that Meghan Markle formally complained to ITV's boss about Morgan, according to the Press Association. As per reports, the complaint was not triggered by Piers' remarks that he doesn't believe what she was saying to Oprah Winfrey. Rather, an insider told the Press Association that Meghan was worried about how Piers Morgan's comments could affect the people trying to deal with their own mental health problems. Chris Ship, the royal editor of ITV News, also tweeted, "So ... the Duchess of Sussex formally filed a complaint to @ITV on Monday. It's thought to have been sent to the broadcaster's CEO. Meghan raised concerns about how @piersmorgan's words affect the issue of mental health and what it might do to others contemplating suicide."
Meanwhile, Piers Morgan recently tweeted that he has had time to think about his remarks on Meghan. However, he reinstated that he still doesn't believe Meghan in her Oprah interview.
So ... the Duchess of Sussex formally filed a complaint to @ITV on Monday.
It's thought to have been sent to the broadcaster's CEO.
Meghan raised concerns about how @piersmorgan's words affect the issue of mental health and what it might do to others contemplating suicide pic.twitter.com/rA09dOQ4GN

— Chris Ship (@chrisshipitv) March 10, 2021
On Monday, I said I didn't believe Meghan Markle in her Oprah interview. I've had time to reflect on this opinion, and I still don't. If you did, OK. Freedom of speech is a hill I'm happy to die on. Thanks for all the love, and hate. I'm off to spend more time with my opinions. pic.twitter.com/bv6zpz4Roe

— Piers Morgan (@piersmorgan) March 10, 2021
Image Source: Instagram/Piers Morgan, Pinterest