Meghan Markle Says Kate Middleton 'Hurt Her Feelings' Ahead Of The 2018 Wedding; Shares The Family Had Concerns About How Dark Archie's Skin Would Be
During the Oprah Winfrey interview, Meghan Markle revealed that Kate Middleton made her cry before her 2018 wedding to Prince Harry. She also shared how the Royal family had 'concerns and conversations' about how dark Archie's skin would be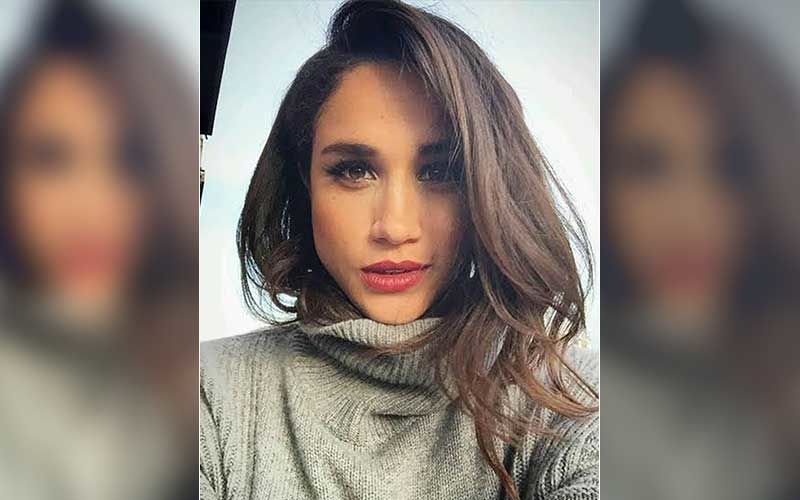 Meghan Markle and Prince Harry, who are no longer the senior members of the British Royal family made explosive revelations during their interview with Oprah Winfrey. The couple made some serious allegations and revealed shocking incidents they underwent in the past few years. Speaking with Oprah, Meghan Markle revealed that Kate Middleton made her cry before her 2018 wedding to Prince Harry. The former actress explained that the Duchess of Cambridge had 'hurt her feelings' but also mentioned that she has forgiven her.
When Oprah asked Meghan about reports that stated she made Kate Middleton cry, before her wedding, Markle denied the claims. She said, "The reverse happened." Explaining it all in detail, Meghan said, "A few days before the wedding she (Kate) was upset about something, pertaining to yes the issue was correct about the flower girl dresses, and it made me cry. And it really hurt my feelings." Markle continued, "There wasn't a confrontation and ... I don't think it's fair to her to get into the details of that because she apologised, and I forgiven her. What was hard to get over was being blamed for something that not only I didn't do, but that happened to me." Meghan revealed the incident was a turning point in her relations with the media.
The Suits actress also shared how the Royal family had 'concerns and conversations' about how dark Archie's skin would be. Meghan Markle shared that a particular member of the Royal family had spoken with Prince Harry while they were expecting their first child Archie. Meghan shared, "In those months when I was pregnant, all around this same time, we have in tandem the conversation of he won't be given security, he's not going to be given a title, and also concerns and conversations about how dark his skin might be when he's born." Markle revealed that royal family members expressed concerns to Prince Harry about "what that would mean or look like" if their future baby had a dark skin.
Image source: getreading; Pinterest