Mia Khalifa In Bigg Boss 14? Twitter Explodes In A Meme Fest After Mia's Tweet On Farmers' Protest, Sunny Leone Joins Trending List Too
After Mia Khalifa stood in solidarity with the farmers, Twitterati have gone into a meltdown as they make some vague memes and Sunny Leone also joins the trending list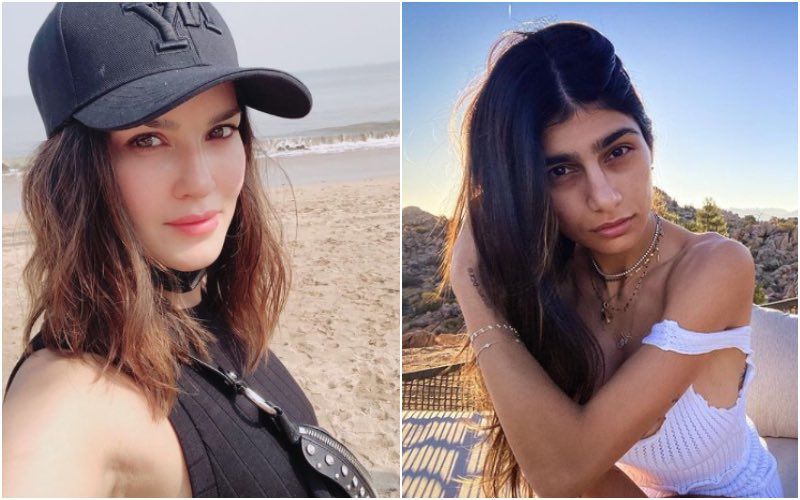 Just recently, pop singer Rihanna and Greta Thunberg took to their Twitter handle to show their support to the farmers in India. After them, former adult star Mia Khalifa also tweeted in support of the ongoing farmers' agitation in India. In her post, Mia shared a picture from the protests and expressed severe shock over the sequence of events in Delhi. While in another tweet, she expressed her concern regarding how they shouldn't be overlooked during awards season. After Mia Khalifa stood in solidarity with the farmers, Twitterati has gone into a meltdown as they make some vague memes and Sunny Leone also joins the trending list.
Among many, a user said, "Sunny leone soch rhi hogi...bekar me wo Big boss ka platform li to make a come back.. Mia Khalifa is innovative in that sense." Apart from Sunny Leone and Mia Khalifa, Johnny Sins is are trending on the micro-blogging site. Having said that, there was one user commented, "Mitro acche din aagaya All three are trending Mia Khalifa Sunny Leone Johnny sins"
There was one more who jokingly said that good days are back as one tweeted, "Mia Khalifa and sunny Leone too..... Looks like our days are back" Check out more vague tweets here.
Dear @miakhalifa अगर #FarmersProtest की इतनी ही चिंता है तो आओ और #Farmers के आंदोलन के शामिल हो कर उनकी सेवा करो, tweet करने से कुछ नहीं होगा।
Mia Khalifa
Sunny Leone
Johnny Sins

— डॉ. मशहूर गुलाटी 🏥 (@DrMashurGulatig) February 3, 2021
Mia Khalifa and sunny Leone too..... Looks like our days are back 😆😆😆😆😆😆

— Ashish Aryan (@AshishA29078012) February 3, 2021
Johny bhaiya also join the #FarmersProtest after seeing Mia Khalifa , Rhianna , Greta Thunberg and Sunny Leone trends pic.twitter.com/mStR55cFpQ

— S (@shadab___) February 3, 2021
Johnny Sins
Sunny Leone
Mia Khalifa
मिया खलीफा
Trending
Am i surfing Twitter or a
Porn Website🙄🙈🤭😂 pic.twitter.com/yNIbmKiJzW

— subin (@Being_Subin) February 3, 2021
आज #Twitter पे
Mia Khalifa
Johnny sin
Sunny Leone
Rihanna pic.twitter.com/GgXVzTeSX7

— Aashish (@ashikct) February 3, 2021
Sunny leone, Rihanna, mia😻, jhonny sins🤣🤣
Sab trend kar rahe hain 😂😂
Kiss on!!! 💋😜 pic.twitter.com/pd1ZA9hn8C

— Vikash🇮🇳 (@NoWannaKnow) February 3, 2021
Mia Khalifa's tweet read, "Paid actors," huh? Quite the casting director, I hope they're not overlooked during awards season. I stand with the farmers. #FarmersProtest"
Image source: Instagram/ sunnyleone/ miakhalifa