Model Sofia Cheung Plummets To Death At A Hong Kong Waterfall In An Pursuit To Click An Ultimate Selfie
Sofia Cheung fell to her death after plunging five meters from a waterfall for a social media photograph.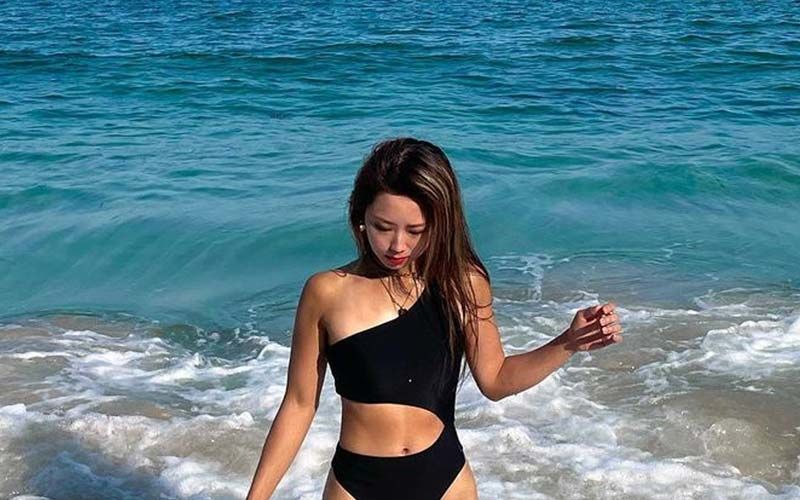 Adventure model, Sofia Cheung, popular due to her passion for hiking, kayaking, and adventure sports, dies after plunging five meters from a waterfall. She was allegedly posing for her social media photo. She fell to her death after spending the day with friends at Hong Kong's Ha Pak Lai nature park on Saturday. Although the 32-year-old was rushed to the nearest hospital, she was pronounced dead on arrival.
The influencer climbed to the top of the waterfall to pose for selfies. She lost her footing and slipped down five meters. The influencer with a family of over 17K followers on the Instagram platform succumbed to injuries from this accident.
The fans are in a state of shock and are expressing disbelief. One fan wrote "I thought better days are coming," other said "I will miss your chat every day. I love you always." Many fans wished "Rest in peace, Sofi."
Cheung had a vibrantly stacked social media account with adventurous photographs from beaches, kayaking, hiking and generally exploring the mountains and cliffs. Many of her snaps were taken from cliff-tops, one, in particular, shows her hanging untethered from a perilous-looking position. She writes, "If you never try, you never know."
Many social media stars have gone through severe trouble due to posing for photos in dangerous locations. In fact, the authorities in the US issued a warning about the dangers of taking selfies in the wild after a woman took a fatal plunge for a social media picture in June 2019. Just two months earlier a university student died after falling from a campus tower in New York, it was apparently a tradition to climb the structure, touch the bell and take photos. Recently a Perth citizen fell 30m to his death from a cliff in Portugal.
While the social media content creator community is a vital part of entertainment now, it is not advisable to risk life in order to click good pictures to impress your fan following. Professionals and seasoned adventure entertainment production houses allocate resources to training and ample security while creating their content. Solo influencers who attempt to create similar visuals without ensuring adequate safety precautions are a major threat to life.
Image source: instagram/hike.sofi