MS Dhoni's Daughter Ziva Is A Bike Enthusiast Just Like Her Daddy; Goes Vroom Vroom In Latest Video - WATCH
The latest video of MS Dhoni and Sakshi Dhoni's daughter Ziva Dhoni has her enjoying a bike riding session with her father. It's overloaded with cuteness.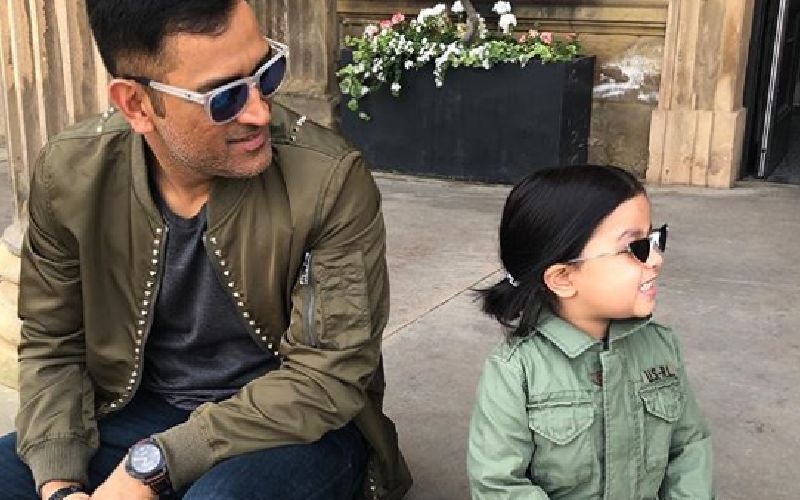 Mahendra Singh Dhoni loves bikes. He has a collection of bikes that include models like Confederate Hellcat X32, Harley Davidson Fatboy, BSA Goldstar, Kawasaki Ninja ZX14R, Yamaha FZ1, Ducati 1098 and Kawasaki Ninja H2. He loves to put on his leather jackets, fancy helmets and go on a bike-riding trip whenever possible. Well, it seems, MS Dhoni's little daughter Ziva Dhoni too is a bike enthusiast and is already learning to be a biker in the future. At least, that's what we derive from her latest video.
The latest video on Ziva's Instagram account has her enjoying a bike riding session with father. Yes, Ziva has an official Instagram account and yes, she is being followed by 1.5 million people. That's indeed unimaginable. She is a cutie and is loved by fans, and the latest video too adorbs. In the video we see Ziva accelerating the bike and seems already to go vroom vroom. She is thoroughly enjoying the sound of the bike and she giggles like there's no tomorrow. It is her mother Sakshi Dhoni who is taking the video.
Just a few days ago, a video of Ziva Dhoni playing with her dog, a German Shephard, had gone viral on social media. The Dhoni family is enjoying their quarantine time to the fullest as they are chilling in their farmhouse in Ranchi. We often get to see some amazing view of their home and lawn when Ziva's videos hit the internet.
Image Source: Instagram/ziva_singh_dhoni