Mukesh Ambani Requests Makers To Arrange Private Screening Of New Film Ab Dilli Dur Nahin At His Home Antilia-Here's WHY!
Scroll down to know why billionaire Mukesh Ambani has decided to host a private screening of the Bollywood film 'Ab Dilli Dur Nahin' at his residence Antilia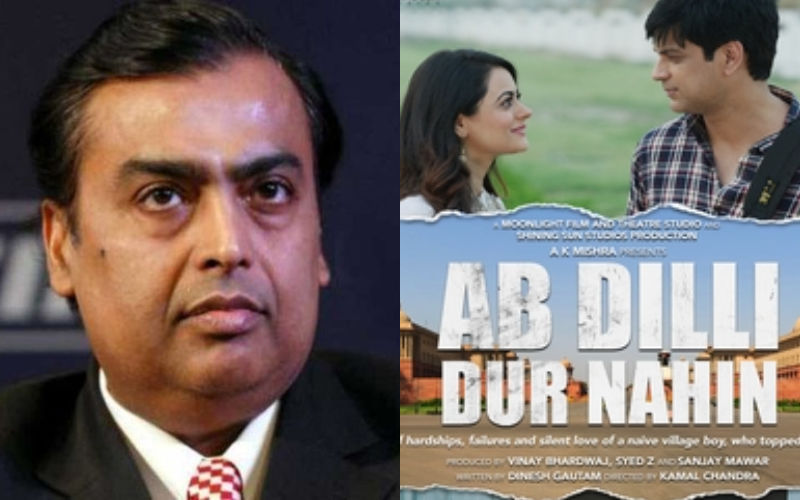 Indian billionaire Mukesh Ambani has reportedly requested the makers of the new Bollywood film 'Ab Dilli Dur Nahin' to arrange a private screening of it at his residence Antilia. Yes, you read that right! Directed by Kamal Chandra, the film- inspired by the life of Govind Jaiswal, an IAS officer from Bihar, stars Mahesh Bhatt, Imran Zahid, Shruti Sodhi, and others. Although the movie has failed to register good numbers at the box office, it is garnering praise from people.
And, it seems like even Mukesh Ambani has been left in awe of the film as he has requested to arrange its screening at a private movie theatre at his residence. Talking about the same, the team of the film revealed that they initially thought it was a prank so they asked for an official mail. Now, when they have received the official mail from Mukesh Ambani, they can't contain their excitement. As reported by DNA, the official mail from Ambani's team reads, "This is in regard to the screening of your upcoming movie "Ab Dilli Dur Nahin" for our CMD's Pvt viewing in Antilia theatre."
ALSO READ:
Mukesh Ambani 66th Birthday: Businessman Celebrates Special Day With A Gorgeous Sea-Themed Two-Tier Cake; Check It Out!
Expressing his happiness on the same, Imran Zahid shared, "We are beyond honoured that our film is not only inspiring thousands but also caught the eye of the biggest titan Mr. Mukesh Ambani. We hope they love the film too. Initially, when the makers received a call they thought its a prank call and asked for an official mail. But later on, when we received an official mail it came out to be true, we were so overjoyed to see our film being chosen to screen in Antilia."
'Ab Dilli Dur Nahin' which has been written by Dinesh Gautam, was released on 12 May 2023.