Mumbai Cop Dances To The Beats Of Kamal Haasan's Song 'Aaya Hai Raja'; His Cool Moves Are Unmissable-WATCH Video
Mumbai cop dances to the beats of Kamal Haasan's song Aaya Hai Raja in the best way possible. Amol Yashwant Kamble, 38, has emerged as a dancing sensation on the internet with his cool and killer moves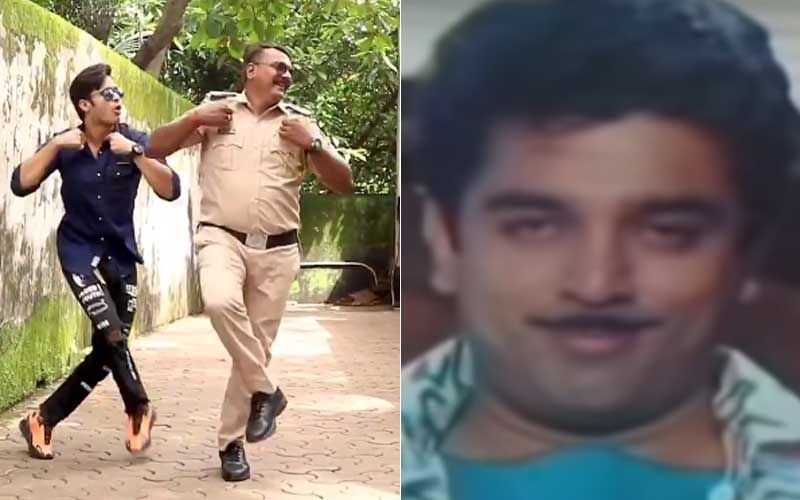 Actor Kamal Haasan's song Aaya Hai Raja from the film Appu Raja has entertained many over the years. The iconic song shows the star dancing to the beats of the peppy track like a pro. In today's digital world, it takes no time for netizens to find talent. One such Instagram account of a Mumbai cop, Amol Yashwant Kamble is winning the hearts of millions on the internet. The Mumbai cop is dancing to the beats of Kamal Haasan's song Aaya Hai Raja and it's the most energetic video ever.
A 38-year-old police naik of the Mumbai police has emerged as a dancing sensation on the internet, thanks to his cool and killer moves. He has now garnered thousands of likes after his dance videos have gone viral.
Kamble made a post on his Instagram and shared the video, with the caption, "Police ko chidhane ki saja ye hai...Dhamaaal with @thewardrobeengineer Shot & Edited by @blackdonutportraits Choreography by @thewardrobeengineer."
The Mumbai cop shared the video which shows him grooving to the beats of the song. He is dancing along with a choreographer, but his moves are crisp and clean. Kamble is spotted dancing in his uniform. According to a PTI report, Kamble revealed that the dance was based on the theme of an on-duty policeman asking a two-wheeler rider to wear his mask properly. Later both of them showcase their dance moves. Also Read:
MS Dhoni's Twitter 'Blue Tick' Restored After Massive Uproar By Furious Fans
Meanwhile, Amol Yashwant Kamble, who is posted at Naigaon police headquarters constantly shares videos of him dancing. His dance videos are popular. Kamble revealed he dances after his duty hours or on his days off. He mentioned his talent got the spotlight when he posted one of his dance videos on Instagram.
Image source: Instagram/ ;@amolkamble2799, YouTube