New Zealand Govt Declares National State Of Emergency As Cyclone Gabrielle Leaves A Trail Of Destruction In The Country-REPORTS
Cyclone Gabrielle sat 100 km northeast of Auckland over some small islands but later moved southwest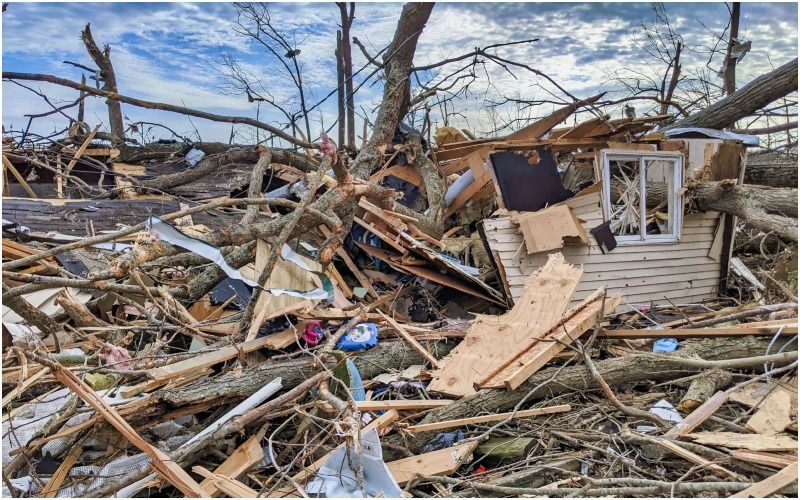 The New Zealand government has declared a National State of Emergency for the third time in history as cyclone Gabrielle causes widespread flooding, landslides and huge ocean swells across the North Island. Following the natural disaster, Kieran McAnulty, the minister for Emergency Management, issued a statement on Tuesday that widespread damage caused by this cyclone means a National declaration was needed to support those impacted, reported Indian Express.

Earlier, the National State of Emergency on two previous occasions - following the earthquake of 6.3 on the Richter scale in 2011 and in the early days of the Covid-19 pandemic.
Gabrielle sat 100 km northeast of Auckland over some small islands but later moved southwest. The Meteorological organization MetService shared that it was the worst of the rain and had passed for Auckland but it will start to have more ramifications further south.
Cyclone Gabrielle sparked heavy rain, flooding and gale-force winds across the North Island and force the evacuation of many beach settlements.
Meanwhile, evacuation centres have been set up across the North Island. Many people are without electricity, roads are closed and some towns are entirely cut off.
As per the reports, local media has shared multiple photos of sitting on top of buildings surrounded by flood waters, of houses at the bottom of hills following landslides and of roads underwater.
"This has been and continues to be a serious and significant event for our region," said Rachel Kelleher, Deputy Controller Auckland Emergency Management on Tuesday. "Keep up to date and look after one another," she was quoted as saying by Indian Express.
Image Source: Instagram