OMG! Arijit Singh Issues Apology To People Of Kolkata After His February 18 Concert At Aquatica; Here's Why-READ BELOW!
Arijit Singh impressed Kolkata by singing for 4 hours straight in the city and even issued an apology for multiple reasons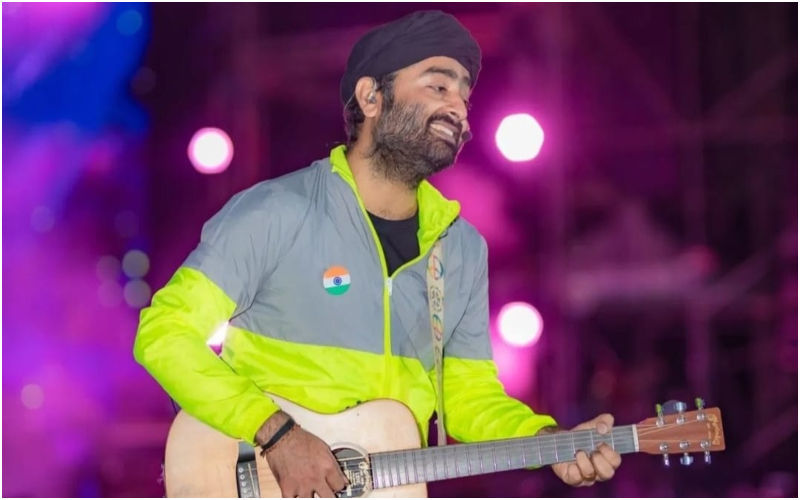 Arijit Singh impressed Kolkata after braving all the troubles around his concert. While the Eco Park show was previously cancelled owing to its clash with G-20 events, it was later rescheduled. The singer took Kolkata by storm as he sang for 4 hours straight in the city.

The much-anticipated concert was held at Aquatica on February 18, Saturday, and it remained mired in controversy for a myriad of reasons, one being the singer breaking the silence on the 'Gerua' row.
On Wednesday, Arijit Singh apologized to his fans in Kolkata via a Facebook post and wrote: "Kolkata, I am sorry..."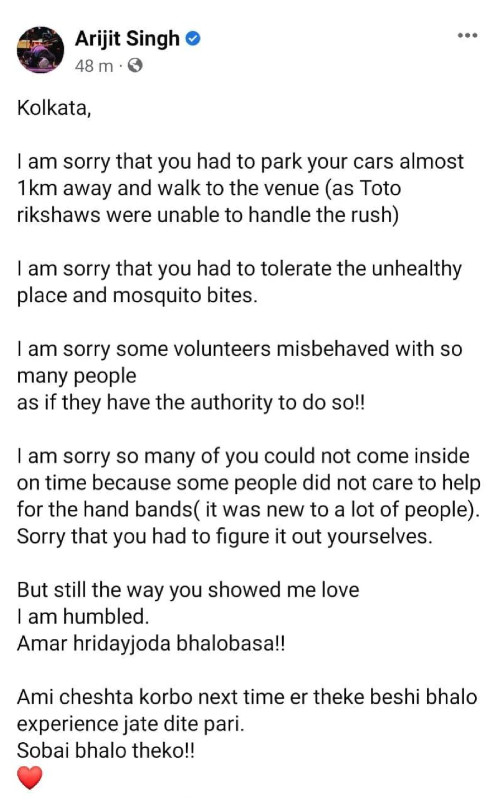 Taking to his official Facebook handle, Arijit posted eight pictures from the concert seeking an apology for the 'unhealthy place' and misbehaviour of the volunteers present there. However, he later deleted the post, reported India Today.
The apology comes after Arijit complained of walking over a kilometre to attend the soulful singer's live performance on Friday night. The fans reportedly prevented a 'stampede-like situation' following the mismanagement of staff.
"I am sorry some volunteers misbehaved with so many people as if they have the authority to do so!!" Singh wrote on his Facebook post.
The Gerua singer concluded by expressing gratitude towards his fans for showing him love, adding that he was 'humbled'. He further promised to come back to Bengal with a better experience.
The concert was held following the political slugfest in Bengal after Arijit Singh sang his trending song, Gerua, at the opening ceremony of Kolkata International Film Festival (KIFF) 2022 in the presence of CM Mamata Banerjee. Shortly after which Singh's concert was called off for failing to secure police permission.
This raised tensions between the opposition BJP and the ruling Trinamool Congress (TMC).
Arijit's latest post comes as his first response following his performance at the Kolkata concert on February 18.
Earlier this week, Singh opened up on the controversy over his song Gerua and also sang it. About the controversy related to the song, he said, "So much controversy over a colour! Saffron is the colour of Sanyasis, of Swami Ji (Vivekananda). Had he worn white, would there be a controversy over the white colour as well?"
Image Source: Instagram