Saboor Aly Slams Javed Akhtar For His Comments On 26/11 Mumbai Terror Attack; Says, 'Apnay Talents Ko Tou Kabhi Itni Izzat Nahi Di'
Pakistani actress Saboor Ali Ansari has reacted to Javed Akhtar's recent interaction when he spoke about Mumbaikars never forgetting the 26/11 terror attacks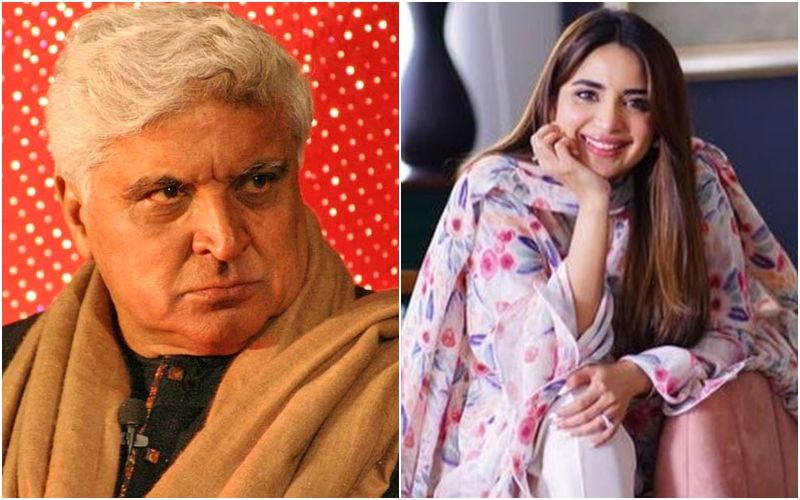 Renowned lyricist and screenwriter Javed Akhtar made it to the headlines earlier this week for reminding Pakistan that India hasn't forgotten about the 26/11 Mumbai attacks. While many hailed for it, Pakistani actress Saboor Ali Ansari has reacted strongly towards the incident. Taking to her Instagram stories, the actress slammed the older celebrity for his harsh words.
Saboor further added, "Parhay likhay log So call Niche Apnay talent ko tou kabhi itni izzat nahi Di. Is mulk main baray baray funkaar Aise Chalay gayay jin k pass apnay aakhri waqt pe ilaaj tak k paysay nahi thay. Tab Kahan jaatay hain yeh talent k qadardaan log? Hamaray dil you itnay baray hain k kher khairat se wapis bhaijtay hai or chaayay bhi pilaatay hain."
Take a look: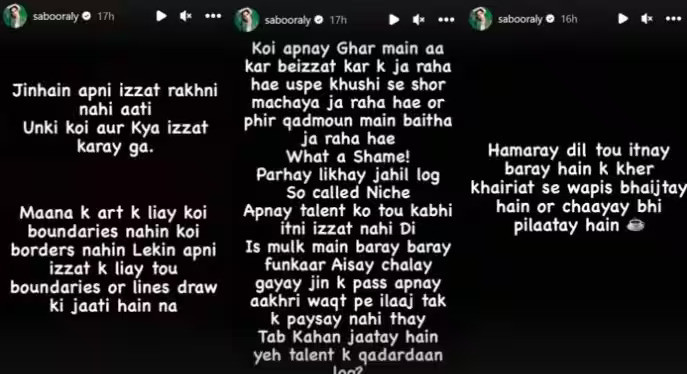 The 78-year-old celebrity had said, "We should not blame each other. It will solve nothing. The atmosphere is tense, which should be doused. We are people from Mumbai, we have seen the attack on our city. They (attackers) did not come from Norway or Egypt. They are still roaming free in your country. So if there is anger in the Hindustani's heart, you can't complain. When Faiz Sahab visited, he was received like a very important visitor. It was broadcast all over. We hosted big functions of Nusrat Fateh Ali Khan and Mehdi Hasan. You (Pakistan) never organized a function for Lata Mangeshkar?"
His response was widely hailed by everyone present at the event and even on the internet.
Image Source: Instagram and Google