OMG! Gippy Grewal Recalls Cleaning Toilets And Delivering Newspapers Made Him Happy; Says, 'It's Our Bad Luck That We Are Taught Cleaning Toilets Is Not A Bright Job'
Gippy Grewal opened up about the menial jobs he did in Canada to sustain his wife, Ravneet Kaur, and him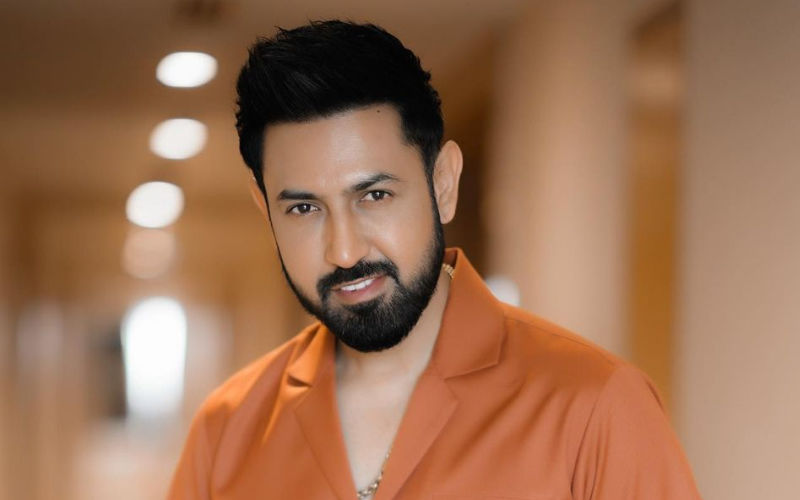 It's easy to say that no job is big or small, but when it comes to earning money, menial jobs like being a housecleaner, a waiter/server or even someone who delivers newspapers are always looked down upon. In a recent interview with Bollywood Hungama, Punjabi filmmaker Gippy Grewal opened up about his time in Canada.
The actor recalled that when he lived in Canada with his wife, Ravneet Kaur, they earned a living by doing menial jobs. He went on to say that in India, people are always taught to look down on people who serve them. He said he worked three jobs and it made him very happy as it helped fund his music career.
Gippy shared, "It's our bad luck that we are taught things like 'cleaning the toilet is not a bright job, it's a menial job'. When I was there (in Canada), I used to do cleaning jobs, which also included mopping. I also used to get toilets to clean. I had to do that and I used to feel it was a normal thing to do. I didn't mind. I used to get extra pay for it and I used to do it happily."
Looking back, he shared that he and his wife would wake up at 4:30 am to pick up newspapers for delivery. His wife used to be scared delivering the newspapers in the dark as Gippy drove the vehicle, because the neighbourhood where they did the deliveries had big houses and trees.
On the work front, Gippy Grewal is awaiting the release of his next film, Honeymoon. The movie stars Jasmin Bhasin in the lead role, and is directed by Amar Preet Chhabra. Set to be released on October 25, it follows the journey of a family who is unaware of the concept of a honeymoon and joins a newlywed couple on their first vacation after marriage.