OMG! Kim Kardashian Reveals She 'NEVER' Wore Underwear Before SKIMS Invented Dipped Front Thong
Kim Kardashian certainly knows how to market her SKIMS products as she revealed that she never wore underwear until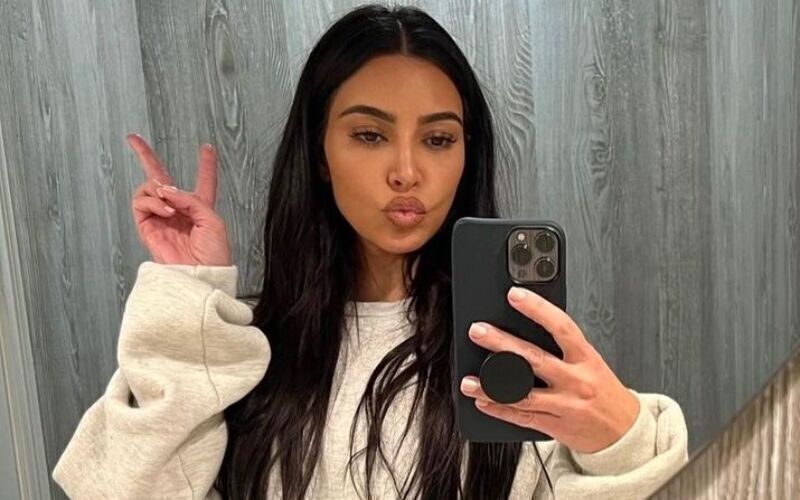 There's no beating Kim Kardashian and her fashion statements. The 41-year-old reality star effortlessly manages to pull of some of the most iconic outfits and she apparently loves going commando.

The fashion mogul confessed that she was not wearing any underwear during an Instagram story that was posted on the SKIMS' social media page on Monday. "I never wore underwear until we invented this style," Kim stated, showing off her brand's Dipped Front Thong.
Kim had made a similar revelation during her recent interview on the "Not Skinny But Not Fat" podcast and mentioned the same sentiment while giving the fans a tour of her underwear closet last month.
"I was a non-underwear kind of girl for a long time, just because they bothered me," she stated in the clip, per Page Six. "For a good last few years I just wouldn't wear underwear, and now I do and I'm obsessed."
Well, The Kardashians star knows how to market her SKIMS products. She recently posted with an all-star cast of supermodels in a campaign for her line, with Tyra Banks, Heidi Klum, Alessandra Ambrosio and Candice Swanepoel helming the "Fit Everybody" campaign.
"Introducing Tyra, Heidi, Alessandra and Candice in their first-ever joint campaign. Wearing our signature Fits Everybody collection, it doesn't get more iconic than this," the caption of the Instagram photo of the campaign read.
Kim shared the pictures via her official Instagram handle and confessed that she couldn't resist sitting jumping in on the action. "OK so I wasn't supposed to be in this @SKIMS campaign but I stopped by and jumped in because it was too iconic," she wrote.
Image Source: Instagram