OnlyFans Star Janet Massa Nearly-Dies Of Hickey! Model's Passionate S*x Session Turns Deadly Leaving Her Left Paralysed-READ BELOW
Janet Massa said that it was a huge scare for her and the unpleasant experience caused Janet's arm to be paralysed, possibly leading to a fatal heart attack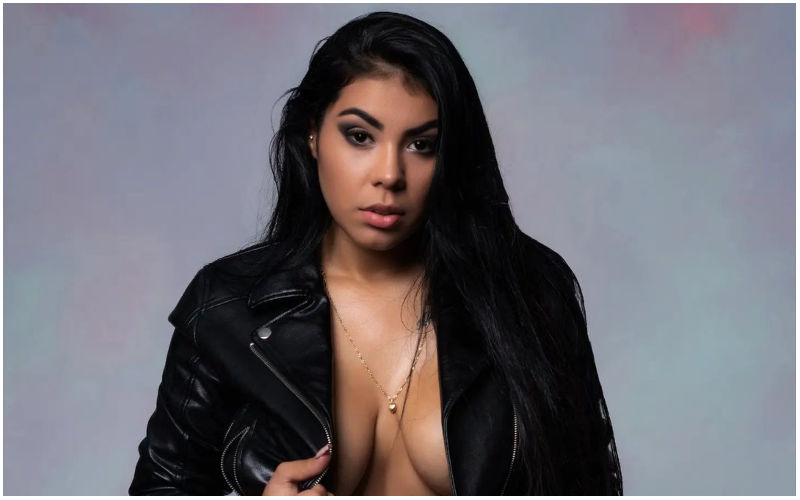 OnlyFans model Janet Massa recently witnessed a near-death experience owing to a love bite. She nearly died of a hickey as she was engaged in sexual activity with a man, during which the Paraguayan model suffered a fatal blood clot due to the intimate act and had to be reportedly rushed to the hospital. As per the media reports, Massa got her arteries ruptured when her lover sucked on her neck.

The OnlyFans star told DailyStar that it was a huge scare for her and the unpleasant experience caused Janet's arm to be paralysed, possibly leading to a fatal heart attack. "We were snogging in bed, and he kissed my neck but sucked so hard I pushed him away. I didn't want him to leave a mark. Early the next morning, while I was at home, I couldn't move my arm anymore. It was a huge scare. I thought I was going to die," the model told the tabloid.
The model revealed that initially, doctors were clueless about what conspired with her. However, they were able to understand after they discovered the bruises on her neck. Upon examining, the doctors were sure her trip to the hospital was because of the overly-done love bite.
The DailyStar report suggests Massa was informed by the doctors that a blood clot had reached her heart and caused paralysis in her arm. It could have been far worse, as it could have caused a severe heart attack.
The raunchy act during an intense sex session could have killed the model.
In another shocking incident, a man died after being self-electrocuted during a self-pleasuring masturbation session that goes awry.
Image Source: Instagram