Paris Hilton Claims She Was RAPE Victim, Shares Traumatic Experiences From Past; Recalls Being 'Groomed' And 'Kissed' By Her 'Handsome Young' Eighth-grade Teacher
Paris Hilton alleged that when she was a teenager, the instructor told her, "I've got a crush on you," before requesting her phone number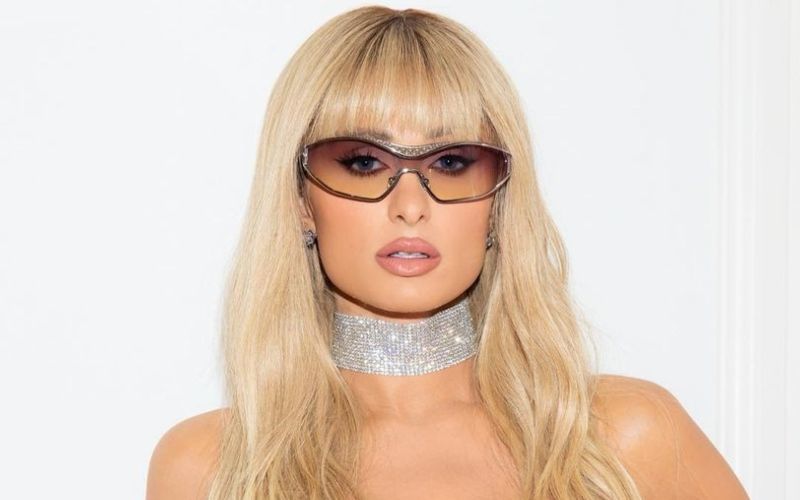 Paris Hilton has once again taken a deep dive into her dark past. In yet another revelation, the American socialite has revealed that she was "groomed" by her eighth-grade teacher who "kissed" her and told her that she was sensual.

The Hilton Hotels heiress alleged that when she was a teenager, the instructor told her, "I've got a crush on you," before requesting her phone number and cautioning her not to tell anybody.
"Mr Abercrombie called me almost every night, and we talked for hours about how amazingly mature, beautiful and intelligent I was, how sensual, misunderstood and special," she wrote in her memoir, according to DailyMail.
The television star also shared that the teacher 'reminded' her of the 13-year age gap between Princess Diana and Prince Charles as well as the fact that Priscilla Presley was 14 years old when Elvis Presley "fell in love" with her. Recalling a horrifying incident, Paris revealed that while her parents Kathy Hilton and Rick Hilton were away, "Mr Abercrombie" paid a secret visit to Paris' house.
Paris wrote, "Teacher pulled me into his arms and kissed me," adding that her parents discovered them in his car after he returned home. Then she remembered "Mr Abercrombie" blaming her and asking, "'Why did you make me do this?'"
Paris' parents sent her to live with her grandmother in France for the summer. Remnisicising about her past, 42-year-old revealed that it took her 'decades' to understand that she had been the victim of child abuse. She wrote, "It took decades for me to actually speak the word pedophile. Casting him in the role of child molester meant casting myself in the role of victim, and I just couldn't go there."
The actress described having her first sexual encounter as a 15-year-old being raped by an older guy.
When Paris was living with her grandmother in Palm Springs, she used to travel with her friends to the Westfield Century City shopping centre in Los Angeles. She said that older guys would frequently chat with them at the stores and one day, asked Paris and her pals over "to their house."
In her memoir, she said, "When I had maybe one or two sips, I just immediately started feeling dizzy and woozy. I don't know what he put in there; I'm assuming it was a roofie [Rohypnol]." She added, "I became aware of a crushing weight on me. Suffocating me. Cracking my ribs. I felt a jolt of panic and tried to get up, but the impulse was lost, as if something had severed my spinal cord. When I tried to scream, there was no air in my lungs. All that came out was a small, raspy 'stop... what's happening... stop...' until this guy clamped his hand over my mouth - like, aggressively - like, hard. He clamped down on my face and whispered, "It's a dream. It's a dream. You're dreaming."'
Image Source: Instagram