Pornstar Adriana Chechik Reveals She Has A 'Really F**ked Up Neck' Due To Her Sex Romps, Shares Her Horrifying Experiences
Adriana Chechik, in a recent interview, shared her horrifying experiences as a porn star.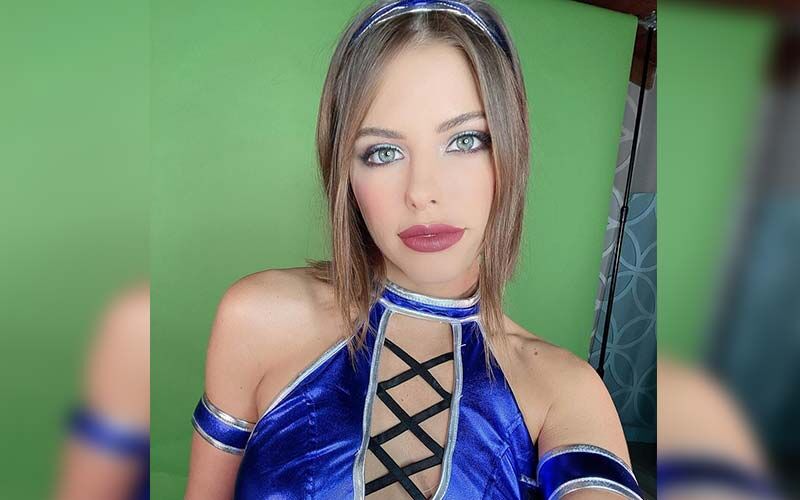 Porn star Adriana Chechik is a popular figure the adult film industry. During a recent interview, she opened up about the shocking injuries she sustained while she was shooting X-rated films.

The 30-year-old actress appeared in an interview earlier this week and shared her horrifying experiences as a porn star.
Talking to 'The Plug Podcast', she revealed the damage she suffered in her neck, spine, and brainstem and also compared her craft to that of WWE performers and said, "I feel like it is just like sexier wrestling."
"I have a really f*cked up neck now. I have a pinched nerve and my C6 and 7 (parts of the spine) are out of place," Adriana said talking about her shocking injuries. The adult-film actress also claimed that she suffered a severe slipped disk and that her brainstem actually came out of the pocket a little bit.
Chechik, in order to recover sooner, revealed that she takes an ice bath after completing her shooting scenes.
She also told the podcast that she was planning to take part in a wild orgy. However, her doctor warned her against the idea and told her to give her body some rest.
Her doctor said, "Can you please just wait one year for this? Can you let your body heal appropriately? And I was like, 'No, I have to do it.' He was like, 'Please, just treat yourself right."
Adriana, however, has no plans of leaving the adult film industry despite the toll it is taking on her body.
Image Source: