Prakash Raj TROLLED For His Controversial 'First Picture From Moon' Tweet; Netizens Say, 'So Blind In Your Hate, You Are MOCKING The Hard Work Of Our Scientists'
Prakash Raj took to his official social media handle to share a controversial tweet o that mocked the Chandrayaan 3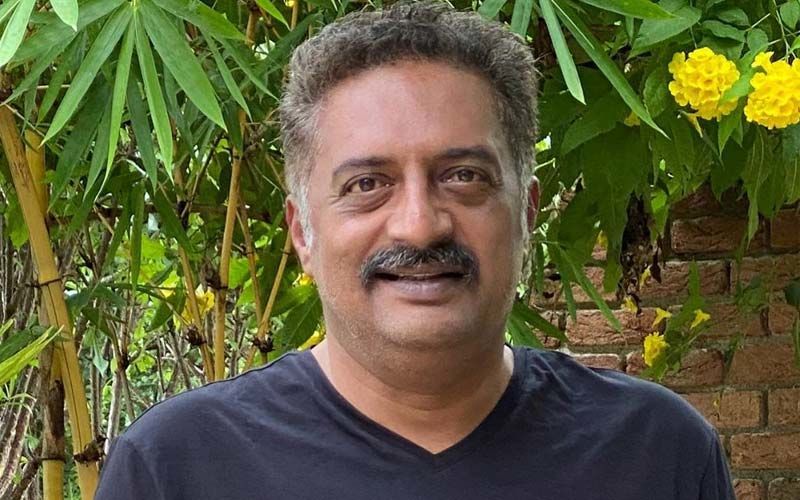 Versatile actor Prakash has made a name for himself in the Indian entertainment industry with his performances. From his impeccable comic timings to essaying villainous roles, he has given the audience a wide range of characters to adore. Being an avid social media user, he is also known for speaking his mind freely without any fear of criticism. He recently came under fire and faced the wrath of the netizens for his controversial 'First picture coming from the Moon' tweet.
The 58-year-old actor recently took to his official X, formerly known as Twitter, account to share an animated photo, where a man in a lungi and chequered shirt is seen pouring tea in classic South Indian fashion. He shared the photo with the caption, "BREAKING NEWS:-
He is mocking #southindia which gave him so much fame and name , his DnA has to be checked

— Wadhwadeepak (@wadhwadee) August 20, 2023
And that is also in front of 1.4 billion population and beyond.

— Suresh Bansal (@mentalistusa) August 21, 2023
A section of fans even came out in support of him by stating that he was referring to a recurring joke on how one can find Keralites at every corner of the world, so much so that people will also find a Malayali selling tea on the moon.
Take a look:
Those who know only hate will see only hate.

If it makes any difference, @prakashraaj is referencing a joke (that predates anyone you feel he is insulting) about how we find Keralites at every corner of the world and how the first thing Neil Armstrong & Buzz Aldrin saw when they… pic.twitter.com/reJJKkgHeY

— Doctor Roshan R 🌍 (@pythoroshan) August 21, 2023
For the unversed, Prakash Raj often makes headlines for speaking up against India's Prime Minister Narendra Modi, the ruling government Bharatiya Janata Party and their ideologies.

Image Source: Instagram