Prince Charles Planned A Dinner With Prince Harry When He Travelled For Princess Diana's Statue Unveiling, Report Says
As per a report, Prince Charles was planning to clear out the differences risen between Prince Harry and the Royal family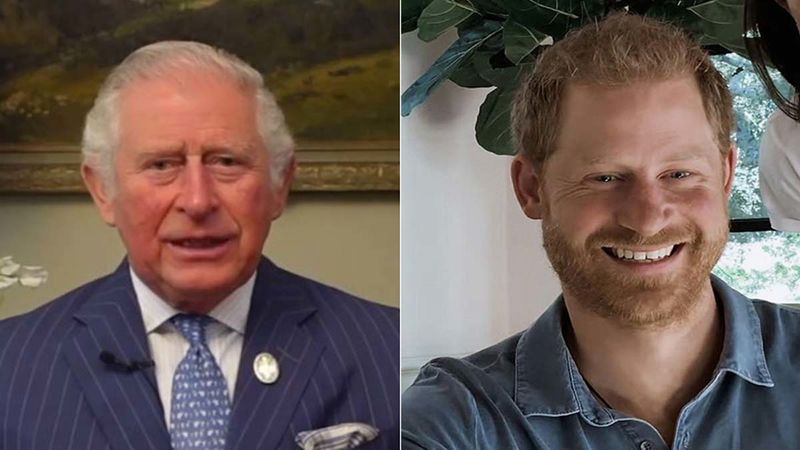 Prince Harry's relationship with the Royal family went sour after he revealed unknown deets about the household in his interview with Oprah Winfrey. The former royal had travelled to the UK for the unveiling of his late mother Princess Diana's statue on her birthday. She would have turned 60 this year. As per reports in The Daily Mail, his father Prince Charles, Prince of Wales had then planned to have a sit-down dinner with his son.
The reason behind this dinner was to clear out the differences risen between the Royal family and Prince Harry and Meghan Markle. And Prince of Wales was nervous. As per a source of the said publication, Charles was worried that his conversation and comments during the dinner would be misconstrued and informed to Meghan Markle, who was in California. When Harry and Prince William were in Kensington Palace, Prince Charles was in Scotland planning to return to London for this sit-down dinner.
However, nothing has been confirmed -- whether the father-son this dinner meeting took place or not.
Meanwhile, there are also reports that
Prince Harry will again be reuniting with his family
in September. The Royals plan to host an event in memory of late Princess Diana -- which will have family, charity leaders and 100 friends in attendance. It's also speculated Meghan Markle would too join him. But the Royals are yet to make an official announcement.
Image Source: Instagram/harry.dukeofsussex/theroyalfamily/screenshot