Prince Harry- Meghan Markle's Son Archie's UNSEEN Pic Goes Viral; Actress' Friend Shares Then Deletes The Snap While Defending Her Amid Bullying Accusations
Meghan Markle's friend shared an unseen picture of Meghan and Prince Harry's son Archie, while defending the Suits actress after she was accused of bullying staff at the palace. The friend deleted the picture, but it has gone viral on social media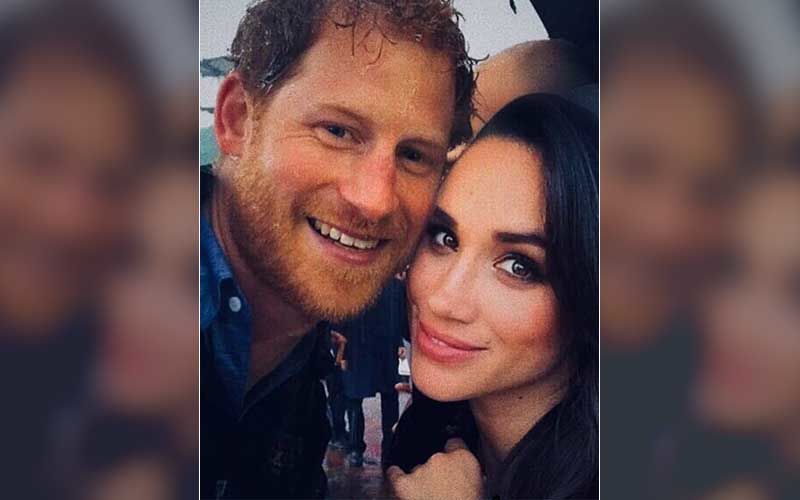 Ever since Prince Harry and Meghan Markle stepped down from the royal duties, they have been trying to keep a low profile. They are parents to one-year-old Archie, and looks like they try and keep him away from the media glare. Recently, Meghan Markle was accused of bullying former staff members at the palace, post which, a friend of Meghan's came out in support of the Suits actress. While defending Meghan, Silver Tree, who worked as a producer on Suits, made several tweets and also shared a few snaps. One of the pictures was an unseen picture of Archie. While she has now deleted the picture, it has gone viral on social media.
While speaking about Meghan Markle and what an amazing person she is, Silver Tree shared a few snaps. The picture has now been deleted, but is circulating on various fan pages. The picture shows Archie looking intently at a book, while two kids and Meghan Markle can be seen in the background. He looks oh-so-adorable with all of his focus on the kids' book. Meanwhile, Silver Tree re-shared the message, sans the picture featuring Archie.
In her tweet, Silver Tree wrote, "This is Meg. A real person- not a cover story. She is one of my very nearest and dearest. Like all her friends I love her madly. She is the friend who insists on always hearing the details of your life, your day, your kids life, your kids day, before hers. Always before hers."
She further wrote about little instances portraying Meghan's selflessness, kindness. "On her wedding day she checks in on me in the morning. It's her day, the world is standing by, it's a lot-but she wants the day to be special for me. 'You've come such a long way' she says 'Are you jet lagged?' she says 'I made you a playlist to listen to while you get ready'," tweeted Silver Tree.
This is Meg. A real person- not a cover story. She is one of my very nearest and dearest. Like all her friends I love her madly.

She is the friend who insists on always hearing the details of your life, your day, your kids life, your kids day, before hers. Always before hers. pic.twitter.com/n7xSR9p3oN

— Silver Tree (@silvertree77) March 5, 2021
Image Source: Pinterest