Prince Harry-Meghan Markle's Tell-All Interview With Oprah Winfrey Comes At A Hefty Price; Network Paid Over 7 Million Dollars? Deets INSIDE
Prince Harry and his wife Meghan Markle made shocking revelations about the British Royal family in their recently aired tell-all interview with Oprah Winfrey. Reportedly, the network paid a hefty amount for the rights to air the special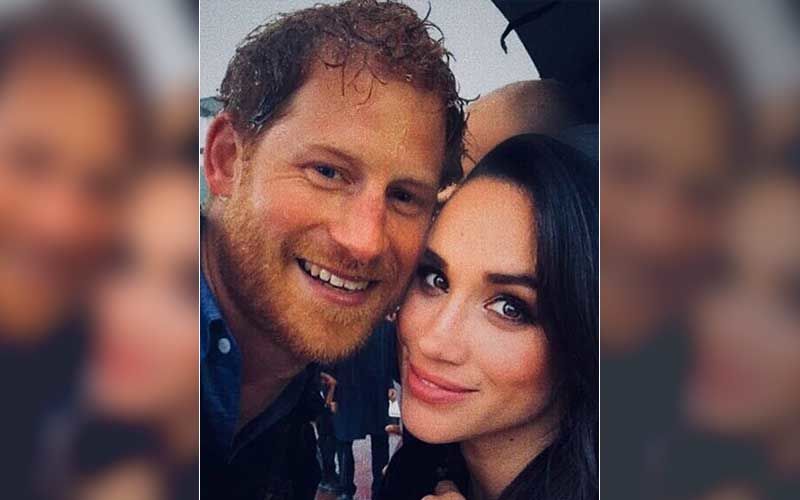 Prince Harry and his wife Meghan Markle made headlines since the promo videos from their tell-all interview with Oprah Winfrey was released in the public domain. This interview in question aired on Sunday on CBS. It saw Meghan and Prince Harry making some serious and shocking revelations about the functioning and members of the British Royal family. As the explosive interview is currently trending in the news, reportedly, the network paid a hefty amount for the rights to air the special.
According to the Wall Street Journal, the American broadcast network has paid cold hard cash for the rights to air the Oprah interview with Meghan and Harry on their channel. The report said, "CBS is paying a license fee of between $7 million and $9 million for the rights to air Ms. Winfrey's interview with Prince Harry and the Duchess of Sussex, according to people familiar with the pact." As per the reports, the agreement made with Winfrey's production company, Harpo Productions "has rights to license the special in international markets".
The Journal reported that the network "was seeking roughly $325,000 for 30 seconds of commercial time during the program according to ad buyers, about twice the normal price of ad time in that time period." The report mentioned that the network is doing its best to maximize its advertising profits off the special.
Meanwhile, although the much-spoken off financial success that the interview has made, Prince Harry and Meghan Markle did not get paid for the interview. A spokesperson for the couple confirmed the news that they were not compensated. Nevertheless, before the interview, Oprah Winfrey also clarified that even though Harry and Meghan and she are neighbours "there has not been an agreement." Winfrey also revealed that the couple does not know what she is going to ask and that there is no subject that's off-limits. Winfrey concluded and added, "you are not getting paid for this interview." And then, Meghan Markle responded: "All of that is correct." She confirmed. Also Read:
Meghan Markle Says Kate Middleton 'Hurt Her Feelings' Ahead Of The 2018 Wedding; Shares The Family Had Concerns About How Dark Archie's Skin Would Be
Image source: Pinterest