Prince William Misses His Close Relationship With Younger Brother Prince Harry; Sources Say 'He Believes It Will Heal With Time'
As pre-reports, Prince Willian misses his close relationship with his brother Prince Harry. Prince William, who is still very angry believes that their relationship will get better in time. Read on!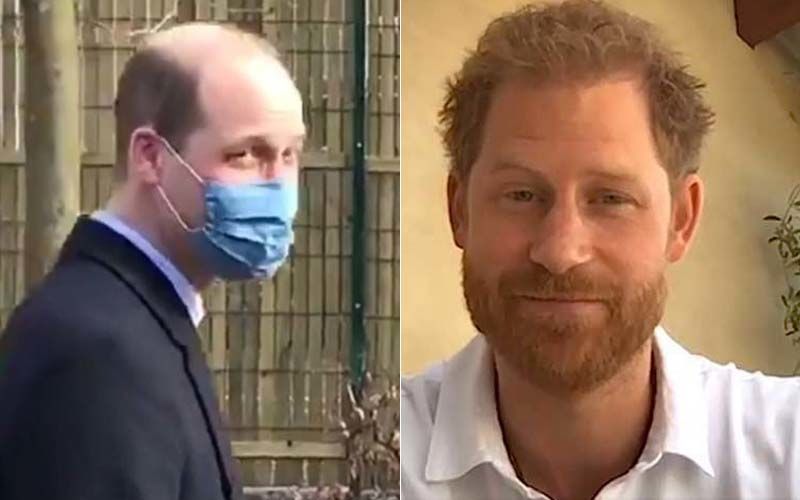 Prince William and Prince Harry's relationship has been creating a buzz for many reasons. As per reports, Prince William is extremely angry after Prince Harry and Meghan Markle made explosive revelations about the Royal Family during their tell-all interview with Oprah Winfrey. The new reports state that Prince William is still very upset over it. However, he misses his younger brother Prince Harry. He also believes that their relationship will heal with time.
Sources close to the Duke of Cambridge spoke to the UK's Sunday Times about how Prince William is coping amid his brother's absence. The source said, "Once he got over the anger of how things happened, he was left with the absence of his brother. They shared everything about their lives, an office, a foundation, meetings together most days and there was a lot of fun along the way. He'll miss it forever."
A close friend of Prince William revealed that he definitely feels the pressure now it's all on him and his future looks different because of Harry's choices and it's not easy. "It's still raw. He's very upset by what's happened, though absolutely intent that he and Harry's relationship will heal in time," another friend revealed.
For the uninitiated, during his interview with Oprah Winfrey, Prince Harry told her that he and William are on different paths and there's space between them. During the interview, Prince Harry and Meghan Markle made many shocking revelations that took the internet by storm. From talking about mental health struggles to revealing that the skin colour of their son Archie Harrison was discussed when she was pregnant, the tell-all-interview created a huge buzz on social media.
.@GayleKing checked in with Prince Harry & Meghan this weekend:

"Harry has talked to his brother and he has talked to his father, too. The word I was given was those conversations were not productive. But they are glad that they have at least started a conversation." pic.twitter.com/fe0ATukkYw

— CBS This Morning (@CBSThisMorning) March 16, 2021
Image Source:Twitter/Instagram/englandrugby