Republic Day 2023 Parade Tickets: Here's How To Buy The Passes For The Beating The Retreat Ceremony And More January 26-DETAILS INSIDE
A grand parade will be held on the recently unveiled Kartavaya Path, formerly known as Rajpath on Thursday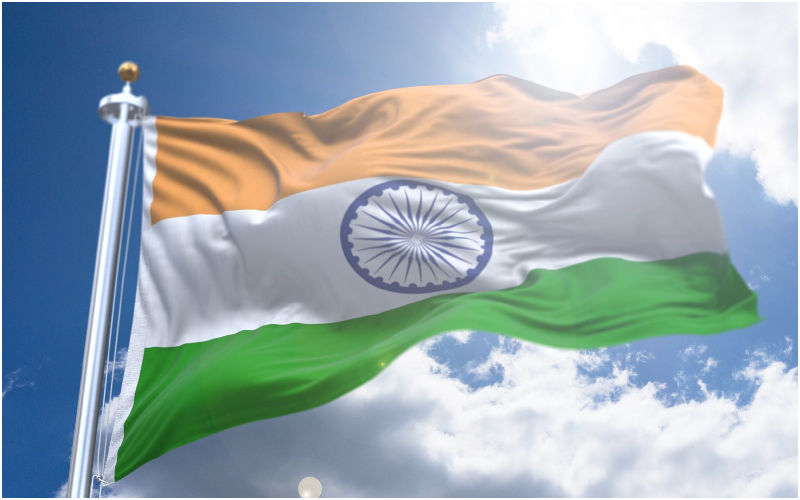 India is gearing up to celebrate its 74th Republic day on January 26, 2023. The Constituent Assembly of India adopted the Constitution of India which was curated by BR Ambedkar in 1950. The preamble to the Indian Constitution declares India to be a Sovereign, Socialist, Secular, Democratic Republic state.

On Thursday, President Draupadi Murmu will unfurl the national flag on the recently unveiled Kartavaya Path, formerly known as Rajpath, where a grand parade will be held. Like every year, millions across the country will witness the rich tradition, cultural heritage and spectacle of the nation's progress and achievements on their television sets.
Republic Day Parade rehearsal, the parade, beating the retreat ceremony are the events which can be witnessed by the viewers.
If you want to witness the visual spectacle, the Ministry of Defence has set up an online portal www.aamantran.mod.gov.in for the Republic Day parade. The website displays the different kinds and numbers of tickets that are currently offered, along with their prices.
While there is no entry fee for the Beating the Retreat ceremony, one can buy the tickets for the January 26 parade online. The price of tickets is ₹20, 100, and 500 depending on the type of event a person will attend.
To witness the event, the user will have to create an account to buy the ticket which can be booked between 10 am and 12:30 pm and 2 pm and 4:30 pm till January 24.
Following the registration on the portal, the person will be redirected to the login page where he has to log in via his registered mobile number. A verification code will be promoted on the mobile number and after entering the OTP, the user will be directed to the events page.
The person will then select the desired event from the list that the user wishes to attend. After entering all the required details of attendees, the user is required to upload a valid identification proof of the attendees. After the payment, the user will get the tickets on his registered mobile number and email-id.
The user can book a maximum of 10 tickets with one registered mobile number. Each ticket will have a QR code that will be scanned at the parade location by security officials.
People can also buy the Republic Day parade offline from Sena Bhawan Gate No 2, Shashtri Bhawan Gate No 3, Main Gate Jantar Mantar, and Gate No 1 Pragati Maidan.
Image Source: Instagram