Shane Warne's Daughter Brooke Gets Candid About 'Mental Struggle' As She Blasts Channel 9 Over 'Unauthorized' Biopic Of Her Dad-REPORTS
Shane Warne's daughter Brooke, while attending an event on Sunday, October 2, she raised awareness around mental health support and suicide prevention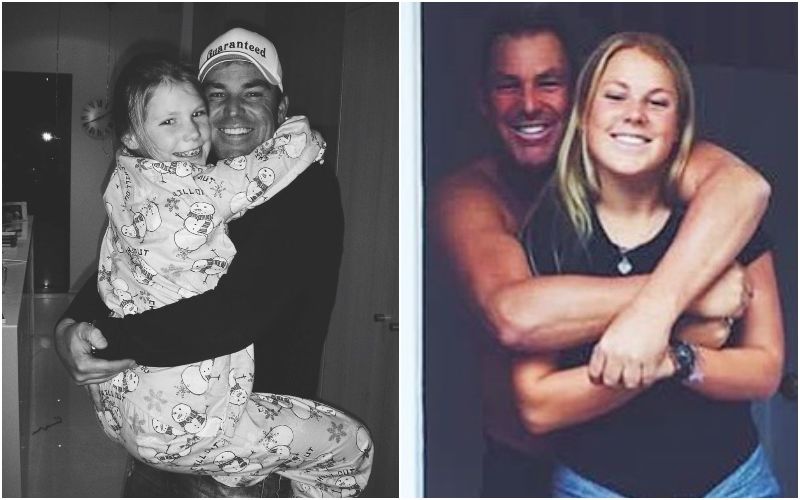 Late cricket legend Shane Warne's daughter Brooke, while speaking at a non-profit gala in Melbourne, got candid about her mental struggles following Channel Nine's announcement about her father's biopic.

In the past, Brooke had expressed her disapproval by slamming Channel Nine for the "disrespect." Taking to her Instagram stories, she said, "Do any of you have any respect for Dad? Or his family? Who did so much for Channel 9 and now you want to dramatise his life and our family's life 6 months after he passed away? You are beyond disrespectful."
Brooke's story comes following an insensitive discussion which occurred between Channel Nine presenter Jo Hall and radio personality Dee Dee Dunleavy.
A Daily Mail report quoted Brooke saying that her involvement with the charity helped her to deal with Channel Nine's decision of making a documentary on her father's life even though her family was against the same.
"With the extra media scrutiny created by dad's passing I need to stay mindful to deal with the attention. Especially with the negative aspect, such as the total disrespect shown by Channel Nine in creating a biopic about dad so soon after he passed," Brooke was quoted as saying by DailyMail.
Soon after the backlash, Warne's family held emergency talks to tide over the situation.
Warne's former manager James Erskine also reportedly met with the channel's director of television Michael Healy and head of drama Andy Ryan recently on behalf of the family.
Channel Nine announced the documentary shortly after the cricketer's death and began the pre-production within three weeks of his death, and the decision was put on his eldest daughter in mental unrest. Brook, the eldest daughter of Shane Warne, expressed strong disapproval for the same.
Image Source: Instagram