Shani Jayanti 2023: Date, Time Significance, Mantra, Puja Rituals And More! Here's All You Need To Know
Shani is a god of justice and Shai Jayanti is celebrated since Lord Shani was born on this day to Lord Surya and Mothre Swarna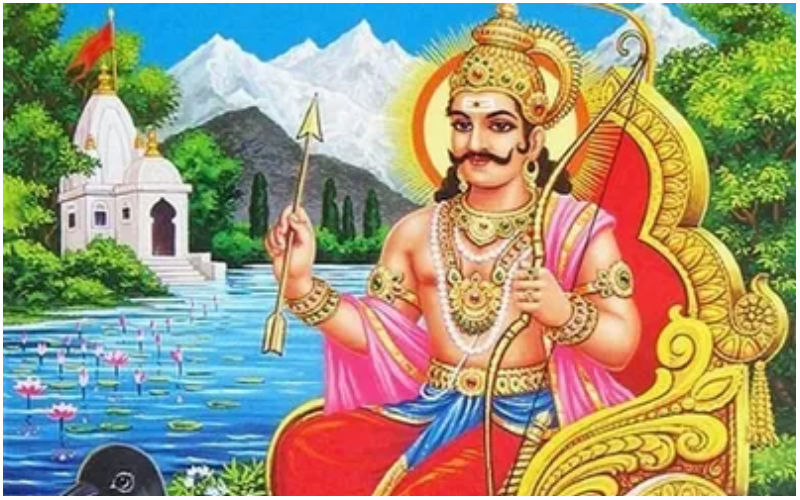 Shani, the son of Lord Surya and Chhaya, is widely known as the Lord of Karma and Justice. Popularly he is regarded as the greatest instructor, bestowing rewards on those who perform good deeds and punishing those who follow the road of evil and betrayal.

To please him Shani Jayanti, also known as Shri Shanaishcar Janma Diwas, is celebrated which also commemorates the deity's birth anniversary.
As per the Drik Panchang, Shani Jayanti falls on the Amavasya Tithi during the month of Jyestha. In the Gregorian calendar for 2023, this auspicious day falls in either May or June.
SHANI JAYANTI 2023: SIGNIFICANCE
Shani is a god of justice and Shai Jayanti is celebrated since Lord Shani was born on this day to Lord Surya and Mothre Swarna, who is also known as Chhaya, and according to Hindu Scriptures, Lord Shani was an ardent follower of Lord Shiva.
Shani Jayanti has immense significance in Hinduism, Lord Shani is thought to be the ruler of karma, which includes things like commerce and service. It is considered unlucky to look straight into Lord Shani's eyes; therefore, followers should avoid doing so.
SHANI JAYANTI 2023: DATE AND TIME
Shani Jayanti 2023: Friday, May 19, 2023
Amavasya Tithi begins: 12:12 pm on May 18, 2023
Amavasya Tithi ends: 11:52 am on May 19, 2023
SHANI JAYANTI 2023: PUJA RITUALS
On this auspicious day, a slew of rituals are performed throughout India and devotees observe a fast and execute a specific Puja ritual, Yajna, or Homa on Shani Jayanti. These ceremonies are frequently observed at Shani or Navagraha temples.
To honour the god and achieve prosperity in life, devotees light a candle with sesame or mustard oil in front of the idols of Shani Dev and chant the Shani Mantra - 'Om Shang Shanaishcharaye Namah'.
Some devotees chant the Shani Dev Mantra 11000 times and visit Shani Temples to give oil and black til seeds.
Image Source: Instagram