Police Force Deployed Outside Actor Aishwarya Rajesh's Residence Amid Ongoing Controversy Surrounding Her Tamil Film 'Farhana'-Reports
Following the controversy surrounding Tamil Film 'Farhana', Police Force has been deployed outside actor Aishwarya Rajesh's residence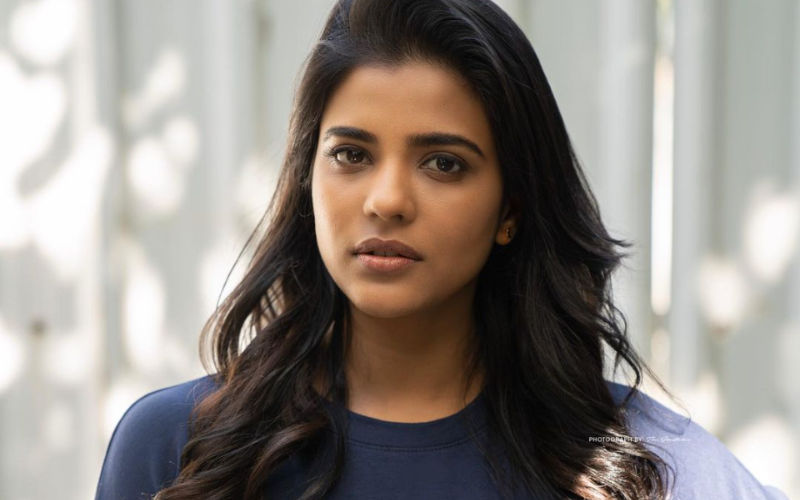 South actress Aishwarya Rajesh's latest offering 'Farhana' has been embroiled in controversy after a few Islamic groups accused the Tamil film of defaming Muslim women and the hijab. Following the uproar over the movie, a police force has been deployed outside the residence of Aishwarya, who plays the main role of a Muslim woman in the same. The film invited strong criticism from a few Muslim activists after its trailer was dropped on May 14.
Now, as per the latest reports, Police protection was provided to Aishwarya Rajesh and also police have been deployed outside her home. Several Muslim groups allege that the film shows the Muslim community in a bad light. A few Muslim groups, including the Indian National League (INL), even called the film "anti-Islamic."Speaking to India Today, Aishwarya Rajesh stated that religion was never a topic to think about. She would have played this character even if it was a Hindu or Christian. The religious angle was not even a barrier for her.
Earlier, the makers of the film released a statement saying 'Farhana' is not against any particular religion. An excerpt from the statement read, "Farhana is not against any religion or their sentiments. Our aim is only to provide good movies and we never vouch for contents that are against a particular religious sentiments and beliefs. And we have never allowed, nor we want stories that are against humanity and humaneness. We wish that our brothers and sisters who are creating controversies about our movie should understand this. Our Tamil Nadu is a paradise for religious harmony. A film is made with contribution of several hundred people. We hope Tamil fans will support a film that is flawless in its intention."

Directed by Nelson Venkatesa, 'Farhana' also stars Malayalam actor Anumol and director Selvaraghavan, Jithan Ramesh, and Aishwarya Dutta in prominent roles. The film depicts a story of the protagonist Farhana, who takes up a call center job- offering phone sex chat services due to her financial problems and later it leads her to a web of dangers.