SHOCKING! Chinese Acrobat Falls To DEATH During Live Performance; Videos Of Horrifying Accidents Go VIRAL-REPORTS
The acrobat failed to execute the act and was required after a routine went wrong with her acrobatic partner, who is also her husband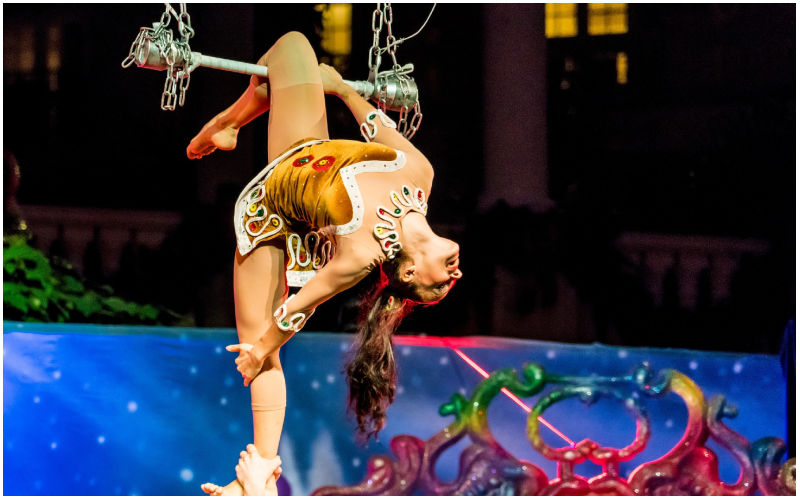 Acrobatics can be really dangerous and a recently conspired incident somehow confirmed the same. An aerial skills performance went horribly wrong when a Chinese acrobat died after falling from a height of about 30 feet.

As per a BBC report, the acrobat failed to execute the act and was required after a routine went wrong with her acrobatic partner, who is also her husband.
The clips of the shocking incident have stirred up a storm sparking shock waves on social media and many users are wondering why the woman did not wear any safety belt, and why there was no safety net or crash mat on the ground.
VIEWER DISCRETION IS STRONGLY RECOMMENDED
A lot of discussions on Chinese socials today about the fatal accident that happened last night in Suzhou during a live acrobatic show. The female performer did not wear safety lines and she fell. She was rushed to hospital but passed away. (video end cut due to shocking content) pic.twitter.com/l5DCf0ilN1

— Manya Koetse (@manyapan) April 16, 2023
The incident occurred in the city of Suzhou in central Anhui province after a gymnast surnamed Sun, fell during a flying-trapeze performance.
Sun fell after her acrobatic partner and her husband was not able to grab her with his legs during the show. Though Sun was rushed to a hospital but succumbed to her.
Meanwhile, the officials have shared that an investigation is underway into the incident and a news website The Paper has reported that Sun and her husband surnamed Zhang, had worked together for many years and have performed several stunts together without safety belts.
Sun was a mother of two children. A BBC report further added that the couple were arguing at the time of the incident. Although the female performer was told to wear safety lines, she allegedly refused.
Dismissing any such reports, Zhang has denied fighting with his wife. According to Yangzi Evening News. "We were always happy together. There was no fight."