SHOCKING! Deepak Chahar`s Wife Jaya CHEATED Of Rs 10 Lakh; Accused Send Death Threats After Family Files Police Complaint-Report
Indian cricketer, Deepak Chahar's wife Jaya Bhardwaj has been duped of Rs 10 lakh by two men on the pretext of doing business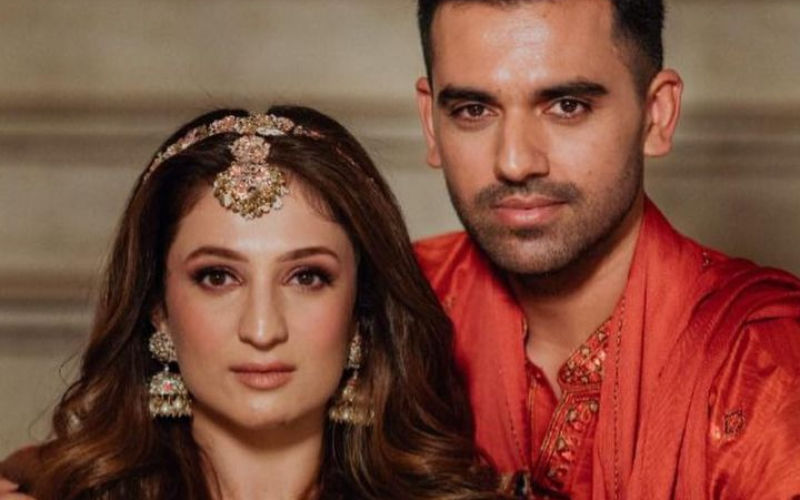 According to the latest media reports, Indian fast bowler Deepak Chahar's wife Jaya Bhardwaj has been cheated of Rs 10 lakh by two men from Hyderabad. She was duped on the pretext of doing business and the prime suspects are namely Dhruv and Kamlesh Pareek and one of them is reportedly also an official at Hyderabad Cricket Association (HCA). The Chahar family has registered a police complaint after the accused refused to return the money. Deepak's father Lokendra Chahar filed an FIR at Hari Parvat police station in Agra.
In his complaint, he alleged that when they asked them to return their money, the accused sent them death threats. On October 7, 2022, the accused took the money from Jaya and they have not returned the amount yet. Further details are awaited on the same.
For the unversed, Deepak and Jaya got married last year in Agra. The India pacer popped up the big question to Jaya after an IPL match in October 2021 in a heart-warming gesture. After their dreamy nuptials, Chahar penned a heartwarming note where he expressed his love for Jaya. His post read, "When I met you first time I felt that you are the one and I was right . We have enjoyed every moment of our life together and I promise you to keep you always happy like this. One of the best moment of my life. Everyone pls give your blessings to us."
Meanwhile, Chahar is gearing up for his comeback after he was ruled out of IPL 2022 due to a back injury.