SHOCKING! Man Who Has Six Wives And 54 Children - Abdul Majeed Mangal DIES Of Heart Attack At 75-READ BELOW
Haji Abdul Majeed Mengal was a husband to 6 wives and worked as a truck driver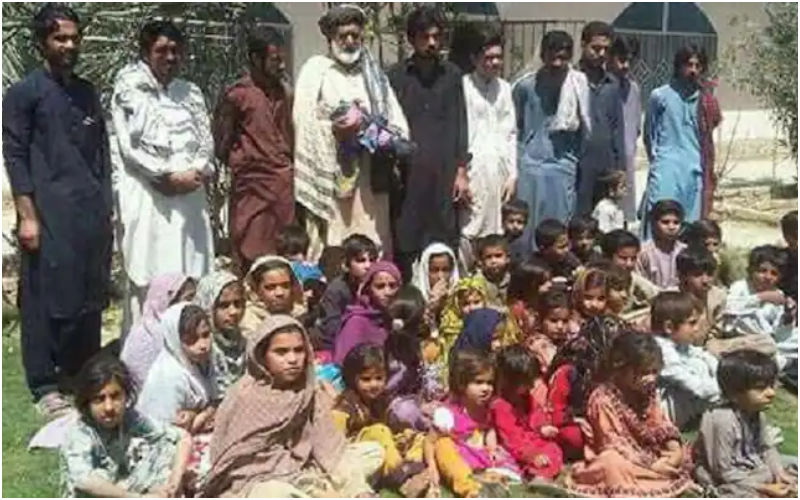 Haji Abdul Majeed Mengal, the head of the largest family and a father of 54 children passed away on December 7, 2022. According to the reports, he passed away at the age of 75 due to a heart attack or cardiac arrest.

Reportedly, he was a husband to 6 wives and worked as a driver. Mengal was a resident of Kali Mangal village in the Noshki district of Balochistan, adjoining Afghanistan.
If we are to go by the reports, he got married for the first time at the age of 18, however, in a rather unfortunate event, his 12 children and 2 wives passed away. Currently, Mengal has 42 children and four wives.
Out of 42 children, 22 are boys and 20 are girls and if grandchildren are added, then it is a complete family of 150 people. Haji's village is near the border of Afghanistan, 130 km from Quetta.
A recent Lokmat18 report quoted Haji Abdul Majeed Mengal's son who informed, "Some of us have studied up to BA and some up to matric. But we are jobless now. Father could not get proper treatment due to the economic crisis. There was no government help. On the other hand, the house was destroyed due to a severe flood. We have to face many problems at once."
Abdul Majeed and his family first made it to the headlines following the national census which was kicked off in 2017. After a complete investigation, the officials were blown away by the results. The house and population census began in March 2017 after a hiatus of 19 years.
The exercise is being assisted by the armed forces of the country, accompanying the census staff in door-to-door visits.
Image Source: Twitter